AMID the pomp and poise in the August halls of Malacañang stood an unassuming young man. Magiting Gonzales, a person with autism, was dressed for the occasion and patiently waited for his turn to receive an award from the President.
It was 2011, and Magiting, Filipino for valor, just brought honor to the country by winning three gold medals in powerlifting at the Special Olympics World Summer Games in Athens, Greece. His athletic abilities were being recognized that day. But it was not the only reason he came.
When his turn was up, he graciously accepted the award and shook the President's hand but did not forget to slip the President a piece of paper. The President passed the note to one of his assistants, and the next awardee was greeted by the President.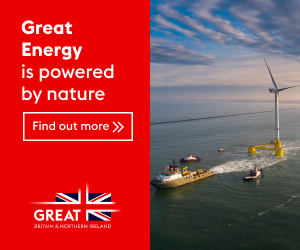 Curious, the young man's father, Octavio Gonzales, asked him what the small piece of paper contained. He replied "President P-Noy, please make me permanent."
He told his wife, and both of them were surprised with their son's boldness but knew all too well what that note meant. At that time, he was working for the National Youth Commission (NYC), under the Office of the President, as an assistant librarian.
Waves of renewing
MAGITING's employment with the NYC was made possible through the government's internship program that was being implemented across all departments. The program lasted for only three to six months.
However, since Magiting's contract was signed toward the end of the year, his "internship" was renewed annually for the next three years. After this period ended, the NYC finally hired Magiting as a contractual employee.
"All along, he kept asking why do I not have GSIS [Government Service Insurance System]; why do I not have PhilHealth [government's health insurance], why, why, why? Ibig sabihin bakit hindi siya ginagawang permanent?," Magiting's mother, Jean Gonzales, told the BusinessMirror.
Despite giving the President a note, the young man still did not become a permanent employee. After serving the NYC for seven long years, Magiting was let go by the agency.
His mother recounted that the NYC claimed it had no "item" for Magiting to become permanent, despite hiring a new librarian before Magiting left. The requirement of the NYC is for a Library Science graduate, which Magiting was not.
"We were very happy he had a job. We were already content, kahit renew ng renew okay lang," Jean said. "Ang kaso lang, hindi [din] naman sigurado [ang trabaho] na renew ng renew."
Sea of disappointment
THE story of Magiting at the NYC is just one of many in a sea of disappointment and unfair labor treatment being experienced by persons with intellectual disability (PWIDs).
A quick scan of the web site of the National Council for Disability Affairs (NCDA) showed there are multiple complaints, including employment-related concerns, coming from persons with disabilities (PWDs) nationwide.
Many PWDs cannot even get jobs, which, in itself, is a violation of the Magna Carta for PWD, which states that "no disabled person shall be denied access to opportunities for suitable employment."
This is probably one of the reasons Agatha (not her real name) feels powerless as a PWD.
Born with cerebral palsy, Agatha is an educated and employed PWD. Despite being wheelchair-bound all her life, she did not allow her disability to prevent her from earning an education and landing a job. The only problem is her physical limitations—as in any disability—intervene with her productivity in the workplace.
Agatha recently received a poor evaluation from the company she works for. The company alleged she was unable to deliver the amount of calls and e-mails sent to clients daily. The required tasks, Agatha said, were based on the benchmark of other PWD workers employed by the company who were differently abled, making it difficult to set a uniform set of "deliverables".
Against the tide
AGATHA said she never failed to try meeting her quotas for the day. She told the BusinessMirror there were days she even met them after consultations with her managers.
She did so also after skipping lunch and coffee breaks. Agatha said she wanted to show the company that she is determined to comply to whatever was asked of her, and that she was not asking for special treatment. However, pushing herself hard caused her back spasms. She was unable to work for two weeks.
As of press time, Agatha is appealing the decision of her supervisors regarding her evaluation. She has also sought the help of the NCDA, at least in terms of negotiating with her employer.
Agatha said she does not want to leave the company, because it takes care of her medical bills and it is open to accommodating her needs. But if the situation is unresolved, she may be forced to look again for another job, the prospects of which are not forthcoming at the moment.
"In my case, they mentioned that they rated me on a par with my peers, which was a red flag for me," Agatha told the BusinessMirror. "As a PWD, you shouldn't be rated that way, because your capabilities and your limitations are different."
Tricky waters
HOWEVER, Agatha was told if she received a rating different from her peers, "they feel as if they would be discriminating me if they don't treat me as they treat everybody else."
This "is very tricky," she said. "How would you explain being treated as everyone else is not fair, and it sometimes is. There's a gray area."
This is the reason Agatha asked the help of the NCDA, and "to step in if they could."
"It's difficult to explain that, yes, it's fair to treat me like everyone else, but sometimes it's not fair to treat me like everyone else," she told the BusinessMirror. "So, that's where I think the misunderstanding is."
Third-party help and assistance is common when dealing with evaluation standards, particularly for PWDs and PWIDs like Agatha.
In the case of Magiting, his work evaluation was made possible through the help of doctors.
Jean said the main difference was to ask whether the person is doing what he/she should be doing. This is based on the description of the workload of the PWIDs once they are hired by companies. However, whether the same arrangements could be made for other PWDs remains a question to date.
River of weakness
AGATHA, however, lamented that the Magna Carta is not definite about these issues, which is making her and other working PWDs even more insecure in their position in the workplace.
Agatha, who is an international-relations graduate, said that, upon her careful reading of the law, everything is recommendatory and nothing is mandatory, which is one of the biggest weaknesses of the Magna Carta.
This weakness is, Agatha said, allowing private and public institutions to be remiss in their duties. For a PWD like Agatha, ramps are essential for them to have mobility. But many buildings and streets do not have ramps; if they do, these are not as useful to PWDs. The problem occurs when institutions follow the law with minimum compliance.
"Most of it were suggestions. Parang, 'You can and cannot do it, you may.' It's not really, 'This is what you should do.' The laws [of other countries like] Australia are really definite, that 'this is your right; this is what's supposed to be provided for you; this is what you're supposed to get in terms of access, evaluation, consideration.' I think that's what's missing in terms of, yes, there are laws, but implementation is very weak," Agatha said.
Striving for equality
AMONG PWDs, the PWIDs are said to be the hardest to employ. The bias against them is an automatic "turn off" to prospective employers for fear that they will cause a ruckus if they have one of their "episodes" in the workplace.
For one, it is known that some PWIDs, such as persons with autism, cannot tolerate noise or simple chatter. Jean said this is not because they have a personal issue against it, but because they cannot filter noise.
They hear everything and, thus, prevent them from doing their work, and cause them to have an episode or want to escape the noise, she explained.
Employing PWIDs is not easy. Companies employing them conduct sensitivity trainings to orient the office staff on how to deal with PWDs. This was based on the experience of the Unilab Foundation and the local government of Carmona in Cavite that presently employ PWIDs.
Ocean of impediments
NCDA Information, Education and Communications Division chief Rizalio R. Sanchez also said PWIDs find difficulty holding a job down because of various impediments.
This also makes them vulnerable to becoming contractual employees for all, if not most, of their lives, Sanchez explained.
He said one serious impediment is the mind-set among prospective employers that PWDs and PWIDs are not suitable employees, because they could waste money hiring them, especially since many do not possess the skills their firms require.
He recounted a meeting between the government and prospective employers, where the firms were asking what skills the PWDs possessed and sought their qualifications, such as those that will enable them to do construction work or clerical jobs.
Some businesses, Sanchez said, were very specific, like for clerical jobs, they were looking for the number of words a PWD can type in a minute. Such skills, however, are not common among PWDs, since many of them did not even go to school.
"Sabi, bagsak ang ekonomiya natin, so how could [we hire PWDs]? Hanggang ngayon sinasabi nila walang private companies na nag-hire ng mga [PWD]," Sanchez told the BusinessMirror. "[This is despite the] requirement that companies should hire 1-percent PWDs for every 100 of their work force."
Waterfall of complaints
AMONG government officials and agencies, Sanchez said, PWDs are not a priority in terms of the national budget, particularly in government programs and projects.
The NCDA even regularly receives complaints from PWDs regarding their benefits, particularly their 20-percent discounts for medicines and other needs.
Sanchez said PWDs, in general, also do not receive subsidies to obtain certain tests that are often prohibitive in cost but are needed to certify that they are fit to work, or even have the disability they claim to have. The latter requirement is particularly important when enrolling children, which is considered the first step to obtaining gainful employment not only for PWDs but also for all.
"Wala, walang regular income. Alam mo naman ang disability is associated [with] poverty," Sanchez said. "Eh, konti lang naman ang mga mayayaman na PWDs."
Jean added that workers with disability have been also negatively affected by changes in government policies. These changes pertain not only to hiring but eligibility to qualify for permanent positions.
Based on the Magna Carta for PWDs, specifically Section 5 of Republic Act 7277, government agencies and corporations should reserve 5 percent of their work force for PWDs.
However, Civil Service Commission Chairman Francisco T. Duque III issued Memorandum 7, series of 2014, which brought down this number to 1 percent.
Swimming against shame
JEAN Gonzales added that some parents of PWDs and PWIDs are sometimes ashamed to come out that they have a child who is disabled. Some also fear for their child, wanting to shield them from ridicule and disappointment in the real world, so they hid them behind closed doors.
This, however, proves dangerous for the PWD, because he or she will not be able to access his or her rights, such as education or, in this case, employment.
Fortunately for Magiting, Jean and Octavio were able to guide him, because he was diagnosed early. They were taught not to hide Magiting from the world and, in so doing, educate their family and community on how to deal with a person with autism. This is especially useful in the 1980s, when Filipinos did not even know what autism was.
Jean said even if she felt helpless in public places where Magiting would throw tantrums, she trudged on. She learned to make eye contact with the friendliest face in the crowd, and that person would usually help her with Magiting.
"You cannot hide your children. If they throw tantrums or drink from somebody else's cup, apologize and tell them you are teaching your child and offer to pay for the damage," she said. "Chances are, they will understand."
Agatha and her family share a similar experience.
Striving to live
WHEN she was small, Agatha's mother would often bring her to public places, like the Cultural Center of the Philippines, where her older sister was a ballet dancer in a resident company.
She would charm everyone, from the dancers to the security guards, who would always greet her and dote on her. Her disability disappeared, and Agatha was just a simple kid surrounded by friends and extended family.
Bringing Agatha to public places was part of her mother's philosophy of teaching her to live as normally as possible. It also helped ensure Agatha's independence and resolve to push herself to her limits.
Her mother, Gina (not her real name), recounted how she would train Agatha to drink water by herself.
"It would take her five minutes before she could grab the glass, but she will push herself because she's thirsty," she said.
Unfortunately, being dependent to other people leads PWDs to also look down on themselves and hide behind their disability. They will choose to rely on other people rather than push themselves to their limits.
She said among persons with cerebral palsy that she has met, very few of them are working.
This proved to be disadvantageous to these PWDs, because cerebral palsy is a degenerative condition. If left untreated or unmanaged, patients' conditions will naturally deteriorate.
This is why Agatha went through all the trouble to find a doctor who could help her move around better. She knows this is not a cure but it helped her become more mobile.
The greater good
PROVIDING decent employment for PWDs has its rewards, both monetarily for private institutions and diplomatically for the Philippines.
This is expressed in the Magna Carta, as well as in the Sustainable Development Goals (SDGs) of the United Nations that the Philippines is a signatory to.
While there are weaknesses in the Magna Carta for PWDs, there are provisions that seek to encourage institutions, particularly private companies, to employ PWD workers.
Chapter 1, Section 8 of the Magna Carta outlines the various incentives for employers. It states that companies employing and meeting the required 1 percent of every 100 persons employed are PWDs will be entitled to a deduction from their gross income of 25 percent of the total amount paid as salaries and wages to disabled persons.
This incentive will be granted, provided that the Department of Labor and Employment (DOLE) certifies that the PWD is under their employ and that the PWD's disability, skills and qualifications are accredited by the DOLE and the Department of Health (DOH).
The same provision also stated that private companies that improve or modify physical facilities to provide for PWDs' needs can get an additional deduction of 50 percent of direct costs of the improvements or modifications in their next taxable income.
Goals, targets
THE SDGs are composed of 17 goals and 169 targets that need to be achieved by 2030. These goals were adopted by 189 countries in September 2015.
The Global Goals aim to end poverty and hunger; promote universal health; education for all and lifelong learning; achieve gender equality; sustainable water management; ensure sustainable energy for all; decent work for all; resilient infrastructure; and reduce income inequality between and among countries.
The goals also include creating sustainable cities; ensuring sustainable consumption and production; taking action against climate change; conserving and sustainably using oceans and marine resources; reducing biodiversity loss; achieving peaceful and inclusive societies; and revitalizing global partnership for development.
The set of SDGs states that "by 2030, full and productive employment and decent work for all women and men, including for young people and persons with disabilities, and equal pay for work of equal value," would be achieved.
Also termed the Global Goals, it also aims to ensure equal access to all levels of education for the vulnerable, such as PWDs, indigenous peoples and children. It also seeks to provide "safe, affordable, accessible and sustainable transport systems for all; improving road safety, notably by expanding public transport, with special attention to the needs of those in vulnerable situations, women, children, PWDs and older persons."
The goals also aim that by 2030, countries "provide universal access to safe, inclusive and accessible, green and public spaces, in particular for women and children, older persons and persons with disabilities."
This is part of the reason the Philippine Statistics Authority (PSA) is preparing data to monitor not only persons with and without disabilities. The PSA said disaggregations include providing data based on gender and economic status. Other indicators will also require disaggregated data for indigenous peoples and PWDs.
Meeting the goals will not only be good for the country, as it demonstrates its determination to address its socioeconomic development constraints but also show the Filipino people its resolve to make things better.
Lake of hope
WHEN Magiting was let go by the NYC, the agency still tried to help by informing the Gonzales family on leads on other government agencies that were hiring.
He also got offers from a private company, but Magiting was not interested. He really wanted to work for the government.
When the Gonzales family learned the National Children's Hospital (NCH) was hiring, albeit on a contractual basis, Magiting jumped on the chance, applied and was accepted.
But his dream of becoming a permanent employee did not die.
One day, Magiting approached his boss at the NCH and asked him to make him a permanent employee. His boss took it to heart and told him to apply for a permanent position. Magiting applied and took the exams needed for the position.
A month ago, after working for the hospital for a year-and-a-half, he finally received the news he has been wanting to hear. He finally became a regular employee of the hospital.
Magiting officially took his oath at the flag-raising ceremony of the NCH.
At first, his parents found it hard to believe. But when he finally came home with papers to be signed, they knew it was for real.
Today Magiting enjoys all the benefits of a permanent employee, which include security of tenure and the prospect of receiving a pension when he retires from government service.
"Magiting becoming permanent is a sigh of relief for us, because we are already [old], we've been advocating for all these for the past 30 years," Jean said. "There is still good news around."
Indeed, there is.
This story was produced under the Media & PWID: Covering Stories on Capabilities and Contributions Media Training and Fellowship Program by the Probe Media Foundation and the Unilab Foundation.