IT can be felt humming with the wind moving through calamansi trees dotting this northern farming village: the spirit of entrepreneurship.
The buzzing of business, clamped down for two months by fear and anxiety, has exploded; its zest epitomized by two women: 52-year-old beauty salon owner Evangeline Yumol and 58-year-old sari-sari store owner Rosemarie Feliciano.
For Yumol, re-opening her beauty salon, which is a fourth of the 50-square-meter property where the family home sits, is part of an obligation to her customers.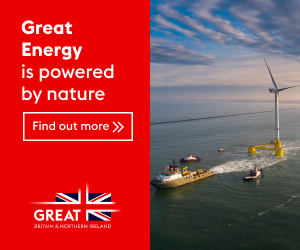 "Pero ayoko man silang iwanan, napilitan akong magsara [WhiIe I didn't want to turn away my customers, I had to close my salon]," she said while wiping to dry a customer's hair with a navy blue towel one November afternoon.
Yumol was referring to September, when their village of Magpapalayoc, San Leonardo, Nueva Ecija, became regarded as a ghost town.
The snip-snip of scissors from her salon was no longer heard. Even dogs were absent on the streets. One could hear a needle pin drop at midday.
According to the women, residents were afraid to go out due to a surge in Covid-19 cases, affecting both their businesses. At the time, some 13 villagers tested positive in their neighborhood of 1,600 households. Authorities placed the barangay under strict lockdown and put up checkpoints on access points.
'Bad luck'
YUMOL believes at some level that the pandemic is not the sole cause of villagers' fears. According to her, the elders have pointed out September has always been marked with bad luck.
The month is associated with "kawitang-palakol" (hook-ax), which represents severe challenges or even poverty, Yumol said, while dumping a towel on a 5-tiered black rack containing plastic bottles of hair dye, an assortment of combs and hairbrush, a carton of tissue paper and scissors.
Whether it was the myth or the pandemic, one thing is for sure: it was really bad for business. Yumol, who wasn't vaccinated that time, didn't open her beauty salon for 60 days beginning September 1.
According to data from the Department of Health (DOH), Covid-19 cases recorded on September 1 were lower at 145, 562 compared to the 148,594 cases for August 30. The DOH Case Bulletins issued for these days also revealed that cases in Central Luzon likewise declined from 19,526 to 18,705 on the first day of September.
The number of cases peaked on September 16 at 170,446, the DOH Case Bulletin data for that day revealed. Nonetheless, the cases recorded in Central Luzon, where Nueva Ecija belongs, went down slightly to 18,430.
By the end of September, the DOH recorded further declines in the number of cases for the whole country and Central Luzon at 138,294 and 13,490, respectively.
A room of goods
TWO rectangular glass counters of four layers containing several products front Feliciano's store. The first shelf displays crackers, instant noodles, powdered milk and assorted junk food. Another shelf displays sachets of coffee and coffee creamer, bottles of alcohol, cologne and deodorant, canisters of face powder and boxed bath soaps.
Feliciano moves between wooden shelves stacked with canned goods and bottles of cooking oil condiments, alcoholic beverages and native snacks, among others. The hum of a refrigerator packed with cans of soda punches the silence. Sachets of powdered food seasoning, juice, iced tea, milk and coffee hang like festive banderitas (pennants) from a 5-foot horizontal truss.
These were kept inside padlocked doors for the whole of September, when Feliciano closed the store she and her husband manage.
She said she had to, as she cannot risk being infected their health given their old age. This was especially risky for her diabetic husband (both are vaccinated now).
It is cheaper to incur some losses than to pay for hospital bills, she said, while twisting to the right several jars of peanut butter on a shelf.
Unlike Yumol's beauty parlor, the mom-and-pop store is separate from Feliciano's home. But like Yumol, Feliciano and other store owners also had to be closed when the village was locked-down.
Closure losses
SOME other mini-grocery stores in the neighborhood also shut down during the same period amid the rising Covid-19 fear, making it difficult for residents to source their daily needs.
Magpapalayoc Barangay Captain Gerardo Santiago told the BusinessMirror the council encouraged Feliciano and storeowners to stay open. The 53-year-old official, however, said they could not blame them for turning away customers because of fears of getting infected by the Covid-19 virus.
Yumol's salon and Feliciano's store are among the 10 percent of the business establishments nationwide that closed amid the lockdown, according to the Department of Trade and Industry (DTI). Of this figure, 20 percent folded their businesses for good.
The Trade department said the closures dug a deeper hole into the pockets of the micro, small and medium enterprises (MSMEs), who have been struggling already to keep their business afloat amid the pandemic.
In September, the National Economic and Development Authority (Neda) even estimated a total loss of P4.5 trillion due to lower consumption, which has severely affected businesses of all sizes.
Keep on earning
WITH the salon's 2-month closure, Yumol said her family had to rely only on the earnings of her husband, who drives a tricycle for a living. This, however, is not enough to make ends meet, she lamented. Her profits from the salon help pay bills and tuition for her daughter's tertiary education.
"Eh, talagang wala nang kinikita; wala na. Talagang nagtitiis na lang kami [I had no earnings then; none at all. We just had to endure]."
Yumol said they had to scrimp to survive. In addition, she had to be creative and resourceful in order to find a new way to make money for the sake of her family.
Yumol said she resorted to selling sariwang lumpia (fresh spring rolls) online. She used her savings for capital. Yumol said this venture helped tide over her family during the closure of the beauty salon.
"Pumatok naman [It took off]," she said with a chuckle, referring to the spring rolls. Yumol, however, stopped selling after reopening the parlor.
Despite the difficulties, Yumol might still be lucky compared to other salon owners.
She said her friends had to fold up their personal-care services business because they could no longer afford rent. This is something that Yumol considered when she decided to open up her own salon back in 2018. She decided to build the salon as part of her property so she wouldn't need to pay for rent.
Tight cash flow
WHILE accepting the absence of income with a shuttered store, Feliciano was thankful none of the goods expired. That allowed her to keep a healthy inventory upon reopening. The businesswoman patted herself on the back for making sure the goods have a long shelf life.
However, the enterprise is Feliciano's only source of income, which meant her family was also put in a tight financial spot.
"Kung ano lang yung meron kami, yun lang din ginagamit namin [We only used the money from the savings that we have]," she said.
Adding fuel to the fire is their monthly down payment for a van the couple bought back in November 2019. This is on top of personal expenses, the tuition of her youngest child in college, and business capital for inventory restocking.
The van, meant for rental services, was supposed to make them money, Feliciano said. But the pandemic hit and no one was renting the vehicle anymore.
Their rental service usually caters to pick-up of overseas Filipino workers arriving at airports and family outings. In a month, Feliciano said they could get four to five bookings with average earnings of P5,000 each. These go to paying the van's monthly amortization.
But now, the regular dues also gobble up a portion of their store revenues.
Opposed to debt
WHEN Yumol reopened her salon, she, fortunately, did not have to shell out money for supplies and other related expenses. She just picked up where she left off.
While she is open to applying for a bank loan if the need arises, Yumol said she is much more comfortable borrowing from relatives. The key is to always fulfill the repayments to keep the trust of her lenders, she said.
Still, she is not too keen on borrowing money for her business in general.
"Kung meron akong perang naitabi, yun ang gagamitin kong puhunan [If I have money saved, that is the only amount I will use for investment]," she explained.
Michael Ricafort, chief economist at Rizal Commercial Banking Corp., explained there are barangay entrepreneurs who refuse to apply for a bank loan.
"Some of the barangay enterprises and their owners may also be part of the unbanked population or part of the informal economy that might not have financial statements and/or identification documents that are part of the requirements in opening a bank account," he noted.
As such, Ricafort said some resort to informal lending with exorbitant interest rates.
Bank loans
ON the other hand, Feliciano has found it imperative to take out a bank loan even before they temporarily shut down for a month to sustain business operations.
It has been bad, she lamented, with her husband saying the business is now in the red. Paying the monthly dues for the van has really crippled them financially.
Some time in May or June, the couple applied for a loan at a commercial bank with their truck serving as collateral. She said the loan, which bears 3-percent interest, was approved after a week.
The sari-sari store owner would have secured additional financing from a government bank that offers zero interest but she was not aware at the time.
"Hindi nakarating sa amin 'yun [The information did not reach us]," she said, referring to the much affordable loan.
Feliciano said it was better to get a loan from a bank rather than from informal lenders.
"Maya't maya may dumadaan kapag lending. Daily. Nahihiya din ako sa ganun [The informal lenders visit the borrowers every day. I'm not comfortable with that]," she said.
Ability to borrow
THE fixed monthly payment is more suitable too, Feliciano said, as this allows the business to turn in profits before the deadline comes.
Ricafort explained that banks have made lending facilities more accessible by offering microfinancing services to barangay enterprises.
"For instance, microfinancing lenders employ persons who are familiar with the people, especially borrowing clients, in the community," he said. "Their ability to borrow would be a function of their credit standing/track record/reputation in the community."
As of September 23, bank loans to micro, small and medium enterprises (MSMEs) reached P195.9 billion, according to the Bangko Sentral ng Pilipinas (BSP).
The BSP said this amount is markedly higher compared to P8.7 billion for the period ending April 30, 2020. The MSME lending soared thereafter following the implementation of a new policy that recognizes loans to small businesses as alternative compliance with reserve requirements.
Gutted spending
WITH mobility restrictions, the pandemic has dampened consumer demand: the health and financial crises have forced the public to lessen their expenses as a result.
Think tank Fitch Solutions projected that consumer spending in the country will amount to P10.6 trillion this year, which is below the P11.1 trillion in 2019 before the pandemic hit.
This has taken a toll on businesses, including that of Yumol's parlor. She said that the average number of daily customers that visit her salon declined to six from 10 before the pandemic.
The customers are also spending less, she noticed. For example, a typical customer would avail of a complete service package—hairstyle, manicure, pedicure and foot spa—before. Now, she said that customers would only ask for one or two of the services offered.
To earn more money, Yumol accepts jobs in prenuptial and wedding events, in addition to home services.
At the personal level, the clampdown to stem the infection was difficult for people like Yumol, who considered her business as her passion.
Yumol said she was 12 when she realized she wanted to become a beautician after seeing how a hairdresser helped a bride look beautiful for the wedding.
Upbeat expectations
FELICIANO observed the same thing.
The number of her daily customers was slashed by half from over a hundred before. As a result, the entrepreneur said they only now restock their inventories twice a week from almost every other day prior to the pandemic.
Amid high unemployment, she understands that people have been limiting their expenses to essential purchases only. Her business adapts to the change in consumer behavior by only selling the items she deemed necessities on the part of the customers. Doing so helps her trim any potential and unwanted losses.
In addition, Feliciano now has to compete with more stores in her neighborhood.
"Yung mga empleyado, yung mga nagtatrabaho sa ibang lugar, nauwi dito dahil pandemic; nawalan ng mga trabaho. Ang ginawa nila, nagtayo rin sila ng tindahan [Those who were laid off from their jobs went back to Magpapalayoc. They opened their own stores to earn a living]," she narrated.
But both entrepreneurs may see better earnings soon. Fitch Solutions said that consumer spending is expected to rebound next year, projecting the figures to reach P11.2 trillion—which is slightly higher than pre-pandemic consumption.
Instituting measures
BOTH enterprises are categorized as essential sectors by the government, which means they have more favorable community quarantine measures. Still, they have to adhere to minimum health protocols.
The entire country is currently under Alert Level 2. This means that Yumol's parlor is allowed 50-percent indoor capacity and 70-percent outdoor capacity while Feliciano is permitted to have full operations.
"Ang ginagawa kong pag-iingat, yun nga, nagpa-vaccine ako. Tapos, sumusunod ako sa health protocol [For safety purposes, I got vaccinated. Also, I follow the health protocols]," Yumol said.
She placed a plastic box with a bottle of ethyl alcohol at the front door. Likewise, her customers set up an appointment before visiting the salon. This helps the beauty salon owner control number of people inside.
Feliciano's store, meanwhile, has a plastic barrier hanging atop the front counters. She described it as a "shield" protecting her from getting infected, especially from some customers who forget to wear masks sometimes when visiting her store for a quick purchase.
It also helps that customers do not need to enter the store premises to buy their needs. All they have to do is transact by the window, which means less physical contact.
Apart from health and safety concerns, both entrepreneurs also made other adjustments relating to their operations.
Yumol, for example, now orders her supplies online. Before, she would visit an outlet store in Cabanatuan City—about 30 minutes away from her home—to purchase items for her salon.
Feliciano, meanwhile, shortened the hours her store is open.
On recovery path
YUMOL and Feliciano live at least a dozen houses away from each other but they are on the same boat. This is the same boat that onboards thousands of MSMEs that have been challenged by the pandemic as well. And now, they are paddling their way through recovery.
While they are doing their part for the economy, the entrepreneurs also want the government to make it easier for them. After all, their recovery, along with other MSMEs that represent over 90 percent of the economy, will only bode well for the country.
For one, Feliciano asks for more lending facilities with low to zero interest rates catering to barangay enterprises. Additional financing can help fund expansion, capital expenditures and operational expenses, depending on the nature of the business.
Yumol suggested that the government provide more capital support to existing and budding entrepreneurs. With the additional money, the salon owner said she can build a second business in her own home: a sari-sari store like Feliciano's. Having another business can not only help pay their expenses, she shared, adding this will also mean that her husband can retire from being a tricycle driver.
As they are getting back on their feet, however, a new threat looms: the Covid-19 Omicron variant. And this brings worries to them. They do not want to revisit another dark chapter in their businesses.
But their zest for earning for their loved ones has kept entrepreneurs like Yumol and Feliciano humming the music of business.
Nobody can stop that music.