ATENEO de Manila Head Coach Tab Baldwin commended the Blue Eagles' composure in taking down the previously unbeaten De La Salle on Saturday.
More than their defense and better shooting against the Green Archers, Baldwin was proud to see his players weather every attempt of La Salle to get back in the game and get an 83-71 result that assured a Final Four round in Season 79 University Athletic Association of the Philippines (UAAP) men's basketball.
"We shot 50 percent and they shot 29 percent. I think that's the story of the game. We were fortunate to get the win, but what I'm most proud of is their composure," said Baldwin, minutes after inflicting the Green Archers' first loss after an amazing 12-0 start.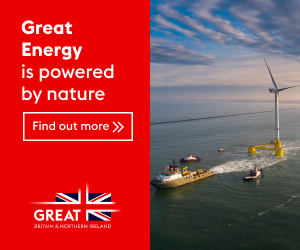 "The players held the double-digit lead the whole second half. I think we were able to stop La Salle making runs and I think that's pretty special," the former Gilas Pilipinas mentor added.
The Green Archers were the favorites to go 13-0 on Saturday, but the Blue Eagles were sharper and one step ahead, both on offense and defense, to leave the green gallery in shock after the game.
Baldwin admitted the 10-day break helped them a lot in preparing the right game plan against Ben Mbala and La Salle.
"We have two weeks to prepare and that's the big difference. We're really focused on little things," Baldwin said.
"But if you're La Salle, what will you gonna do if you're 12-0 and preparing for a 6-4 team? I think La Salle did not do anything wrong because if I'm, 12-0, I won't be changing a lot. I felt that was advantage for us, we have psychological edge focusing on small things," he added.
Ateneo's win put them in the Final Four round and currently holding the third spot behind defending champion Far Eastern University (8-2). The Blue Eagles can still challenge the Tamaraws for the No. 2 position and the twice-to-beat incentive.
And that's the goal right now, according to Bladwin. But it won't be easy as their last three assignments are FEU, University of Santo Tomas and Adamson University.
Baldwin was very proud of the win but warned the rest of the field that it could make the Green Archers a more dangerous team come the Final Four round.
"The question on my mind now is we probably woke up a sleeping giant today and it's not a good thing for anybody facing them anytime the rest of 2016," Baldwin said.
But, at least, if they meet again in the semis or even in the finals, the Blue Eagles already know the different ways to slay a giant.