TAB BALDWIN admitted he was disappointed to be dropped from the Gilas Pilipinas program as head coach, but stressed his commitment remains.
Baldwin said on Wednesday he is throwing his full support to Chot Reyes, who was called to a third tour of duty as head coach of the national men's basketball team.
"Chot's got my support. It's my job to do the best I can to help him make this program as successful as it can be," said Baldwin, who got his old job back as consultant. "He'll get a hundred percent (support) out of me."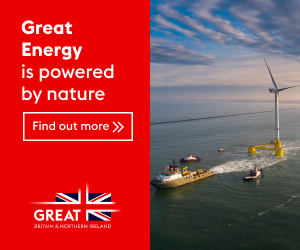 In a surprising move by the Samahang Basketbol ng Pilipinas (SBP) on Tuesday, Reyes returned to coaching after two years of break. Reyes last handed the national team in the 2014 Asian Games in Incheon, South Korea.
Reyes was appointed head of Sports 5 of TV5 owned by former SBP President Manuel V. Pangilinan (MVP). He is now currently TV5 president.
Baldwin was Reyes's consultant when Gilas clinched the silver medal in the 2013 International Basketball Federation (Fiba) Asia Men's Championship held in Manila—giving the team a ticket to the 2014 Fiba World Cup of Basketball in Spain.
After the 2014 Asiad, Baldwin took over and led Gilas to a silver medal finish in the 2015 Asian Championship, losing to China to miss a golden ticket to the Rio de Janeiro Olympics.
Baldwin got another chance during the Fiba Olympic Qualifying Tournament, which the country hosted, but the team lost to France and New Zealand.
Baldwin admitted that the Gilas job was a dream come true for him and being pushed back as a consultant doesn't lessen his desire to help develop the program.
"I always have a belief in Chot as a coach. He's a good basketball coach and he did a great job coaching Gilas and his record is outstanding," Baldwin said. "I'm still part of the program. It really doesn't matter who is at the helm. It is not about me or any single individual. It's about the national team and the national program."
Pangilinan has been tinkering with his basketball program from Gilas to the Philippine Basketball Association, and even in the University Athletic Association of the Philippines.
Yeng Guiao was tapped as NLEX head coach and BusinessMirror learned that Nash Racela is set to move to TNT Katropa to replace Jong Uichico.
Racela refused to comment saying he remained committed with Far Eastern University. Reyes's son, Josh, is reportedly a top candidate to take over Racela at FEU.