ATENEO de Manila snapped a two-game slide to get back in the hunt for a Final Four slot after turning back University of the East (UE), 75-61, on Wednesday in Season 79 of the University Athletic Association of the Philippines (UAAP) men's basketball tournament at the Filoil Flying V Centre in San Juan City.
Jose Mendoza and George Go led the Blue Eagles' bench attack, especially in the second period, where Ateneo quickly erased the Red Warriors' 21-7 lead and carried a 42-37 halftime advantage.
The sweet-shooting Mendoza, a product of the Batang Gilas program, had a career-high 15 points, 10 came in the second period, while center Go finished with eight points and as many rebounds for the Blue Eagles, who seized solo third spot with a 5-4 win-loss record.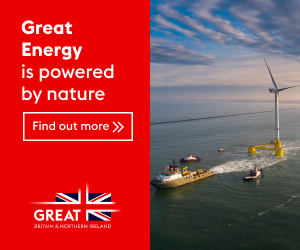 "Whenever we play UE, it's really a tough game. They got off to a big lead and they hit their shots in the first quarter and we we're hitting ours," Ateneo Head Coach Sandy Arespacochaga said.
"Good thing that a couple of our bench guys stepped up and helped us out both on offense and defense," he added.
The Ateneo bench outscored its counterpart, 45-15.
Arespacochaga praised Mendoza, who hit three treys in the second period, while Go helped on the defensive end and covered up another quiet game from starting center Chibueze Ikeh, who played just 10 minutes and finished with one free throw.
Adrian Wong and Michael Nieto also hit double figures for the Blue Eagles with 11 and 10, respectively.
The win came at a perfect time for Ateneo, which is expected to be a tight race for the last two slots for the Final Four. De La Salle is dominating the field with a 9-0 win-loss record, while defending champion Far Eastern University is at second with 7-2.
The Blue Eagles are now a full game ahead of Adamson University and National University, which are tied for fourth and fifth spots with identical 4-5 slates.
"We can't afford to relax. The next game won't be easy. This is a good win for us. But we want to focus on the next game now," said Arespacochaga, who welcomed Aaron Black back after missing the last five games due to a left foot injury.
Black, son of Meralco Coach Norman Black in the Philippine Basketball Association. finished with four points in 13 minutes of action.
"I feel good. There's no more pain. I'm just trying to get back into playing shape right now. With a few more practices, I should get there," Black said.
The loss was damaging for UE's Final Four hopes as it snapped the team's mini two-game winning run. The Red Warriors slid to the bottom of the standings with a 2-7 mark.
The Red Warriors had a sizzling first period, leading by as many as 14, 21-7, before settling for a 26-14 advantage entering the second quarter.
But Jolo Go waxed hot in the next 10 minutes and anchored Ateneo's 26-14 run for a 42-37 halftime lead.
The Blue Eagles dominated the final half as Isaac Co made his contributions at both ends of the court and even hit a three-pointer to give Ateneo a 60-48 at the end of the third.
Wong's triple gave the Loyola-based team its biggest lead at 69-51, with 4:15 left in the final canto and UE never recovered from that onslaught.
Philip Manalang had 16 points, while Ronnie de Leon added 13 markers for the Red Warriors, who drew only five markers from Bonbon Batiller on 1-of-8 shooting from the field.