By Reni Salvador
TAGAYTAY certainly has its fair share of leisure attractions, but Tagaytay Highlands definitely adds to its draw.
With a master plan that redefines mountain resort living ideals, the communities at Tagaytay Highlands lets you enjoy its natural surroundings—an impressive mountain and lake panorama amid the convenience of luxe, country club amenities.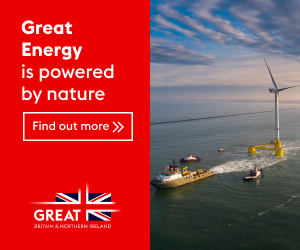 The natural beauty inherent to the place is rivaled only by the structures surrounding it. Following a concept that brings together urban conveniences with natural topography, the residential developments rise seamlessly within nature's embrace, more especially in its newest properties—Aspenhills and Sycamore Heights.
Countryside family bonding at Aspenhills
Inspired by the vivid summers of the rocky mountain cities of Colorado, Aspenhills is a 27-hectare luxury hilltop enclave that fuses countryside design and architectural elements with the comforts of modern city living. Located at the Highlands and with lots ranging from 306 to 801 square meters (sq m), Aspenhills allows residents to make their private cabin home dreams a reality.
Residents also get exclusive access to Aspenhills's amenities that promote family convergence. Quiet barbecue weekends may be enjoyed at the Sunshine Picnic Grove, active explorers can bike through dedicated pathways of the Nature Trail, while kids can bask around the Little Ranch Playground. Its centerpiece—The Village Hall—serves as a celebration venue for private milestones overlooking impressive environment views.
Be one with nature at Sycamore Heights
The Asian contemporary themed haven is tucked in the lush environs of the Midlands. With 40 percent of its land area dedicated to open spaces—Sycamore Heights makes an ideal abode for nature lovers. It features a Central Park with a pavilion, great lawn, jogging path, tree court, children's playground and infinity pool that complement the refreshing foliage backdrop.  Other amenities include a Lounge Garden, Rock Garden and Bird Watch Park for your tranquil pursuits.
Sycamore Heights is an exclusive residential subdivision within the Tagaytay Midlands communities. It offers residential lots ranging from 250 to 959 sq m, which boast of stunning scenes of Taal Volcano and Lake and the Midlands Fairways and Golf Course.
Leisurely ideals at The Country Club
Property purchase at the Aspenhills and Sycamore Heights comes with membership rights to The Country Club at Tagaytay Highlands.
This membership gives residents access to world class amenities offering a wide range of activity options, from active sports like swimming, tennis, bowling and badminton to other recreational selections like Pedal Go Kart Racing, Oxboard Maze, Sporting Arrow, Console Gaming and life-size board games at the Supersized Game Park.  Animal lovers may opt to do horseback and pony rides or discover different species of fauna at the Animal Farm. For the adventurous spirits, the all-terrain vehicle ride and mountain trek is a must.
The Club also highlights quite a number of gastronomical delights, like the famous Highlander Steakhouse known for its prime steaks and fine wines; The China Palace, which serves premium authentic Chinese cuisines; and The Country Club's Gourmet Avenue, which presents an assortment of international cuisines. The idyllic scenery of the sprawling grounds may also be enjoyed riding in the country's first and only Swiss cable car and funicular train system. For some peace and quiet, The Spa & Lodge await guests for rejuvenating treatments and services.
There are more surprises waiting to be told at Tagaytay Highlands. Celebrate the mountain resort lifestyle like no other and start your story.
For inquiries about owning a Highlands home, visit www.tagaytayhighlands.com.