GOING green in the Philippines particularly in the construction industry gets a big boost when the International Finance Corp. (IFC) in partnership with the Philippine Green Building Initiative (PGBI) recently introduced its Excellence in Design for Greater Efficiencies (EDGE) green building-certification system in the country.
"The launching of EDGE in the Philippines is to promote sustainability. We are working with governments to develop their green building programs," said Marcene Broadwater, global head for climate strategy and business development at IFC-World Bank group held in Makati City.
Broadwater said the introduction of EDGE will raise the minimum value of buildings because they will have new features that will make them more sustainable. "We will definitely encourage developers to adopt EDGE," she explained.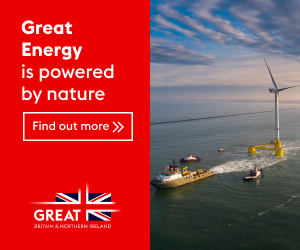 At present, Broadwater said IFC invested $500 million in promoting EDGE around the world. She added that the IFC has $1-billion balance sheet in its green building development program.
Architect Amado de Jesus, President of PGBI green Building Rating System Evaluation Board (GBEB), said the architectural organizations in the country, led by the United Architects Association of the Philippines (UAP), feel happy and confident that they can contribute a positive effort in creating green buildings.
"EDGE is more focused on energy and reduction of green-gas emissions. It helps us create a sustainable design," de Jesus added.
Engineer Ramon Aguilos, vice president of PGBI, said EDGE is a user-friendly software. He noted that even a nontechnical person can find it easy to use EDGE. "You just go to the web site (https://www.edgebuildings.com/) and download the app. After downloading the app, you can now evaluate the performance of the building," Aguilos said.
Broadwater added that EDGE is currently the star of the green building programs. She also stressed that EDGE is not going to compete with the other building standards, such as the Building for Ecologically Responsive Design Excellence and the Leading in Energy and Engineering Design but complement it. "EDGE is the first step in defining sustainability," she said.
IFC Country Manager Yuan Xu said, "If we want to sustain economic growth, we need to transform the market so that there are more builders and investors setting up green buildings. We need more structures that save energy, minimize construction and operation costs and cut greenhouse-gas emissions."
Teresita Lacerna of the World Bank said the launching of EDGE in the Philippines comes at the right time as buildings 33.28 million metric tons of carbon dioxide, accounting for 36 percent of the Philippines's total annual power consumption in 2010.
She said the challenge will get bigger with the rapid urban migration expected to further increase the number of new buildings by 20 percent a year, making it increasingly important to reduce the power usage of buildings.
Yuan Xu, IFC country manager, said EDGE is a voluntary certification system that helps simplify and reduce the cost of green buildings, making them more accessible to all. "EDGE promotes resource efficiency through building designs that reduce energy, including the energy used in making construction materials, and water," he said in a news statement.
PGBI, a nonprofit group of professional associations that promotes energy-efficient and environment-friendly design and construction, is the certification provider for EDGE projects in the Philippines.
During the launch, the IFC and the PGBI recognized ItalPinas Development Corp. for Primavera Residences condominium towers A and B in Cagayan de Oro and Imperial Homes for the affordable housing units Tiarra Premiere and Delsey in Santo Tomas, Batangas for their green buildings.
Primavera's design and resource-efficient features result in 32-percent to 37-percent savings in energy, water, and materials, while Imperial's middle-income quality housing units yield 28-percent to 38-percent savings. Both projects are EDGE-certified.
Also recognized were the Philippine Hotel Owners' Association Inc. for promoting investments in energy-efficient tourism programs and renewable-energy resources, and the Organization of Socialized and Economic Housing Developers of the Philippines for encouraging its members to use green-building measures.
Moreover, former mayor Benjamin C. Abalos Jr. of Mandaluyong City was cited for steering green policies and programs in the city, including a green-building ordinance that requires new buildings to adopt energy and water-efficient practices.
Developed by the IFC, EDGE is a fast and easy-to-use mass market-transformation tool. It empowers developers and builders to quickly evaluate and compare estimated costs for design strategies targeting reductions in energy use, water use and embodied energy in materials. Cost-effective strategies integrated into the project design are verified by an EDGE auditor and certified by GBCI. IFC, a member of the World Bank Group, will finance the promotion of EDGE in the Philippines.
The drivers behind EDGE are financial, but the results are environmental—EDGE helps mitigate climate change by encouraging resource-efficient development.
EDGE is supported by free software that encourages solutions to reduce energy, water and the energy used to make building materials by at least 20 percent, which is the standard for EDGE certification. The program has been generously supported by Austria, Canada, Denmark, Energy Sector Management Assistance Program, European Union, Finland, Global Environment Facility, Hungary, Japan and Switzerland.
Now on its second year, Green Breakthroughs gathers key players for a green-building knowledge exchange. Some 200 representatives from government, private sector, academe and professional organizations attended Green Breakthroughs 2016: Building for Resource Efficiency and Sustainability held in Makati.