The leadership at the House of Representatives said on Sunday the proposal increasing by P2,000 the monthly pension received by Social Security System (SSS) members may yet become a law under the 16th Congress.
However, House Majority Leader and Liberal Party Rep. Neptali Gonzales II of Mandaluyong said the Senate should first approve the sister measure of House Bill (HB) 6112 authorizing the SSS board to increase the premium contributions of its members.
"If we only give them [the Palace and SSS] the accompanying measure [HB 6112] they will accept the P2,000 pension hike. But the Senate should pass  HB 6112 first [and] then let us refile the  pension-hike bill. Then we'll have it certified by the President.  We can do that [approval of the pension-hike bill] in three weeks," Gonzales said.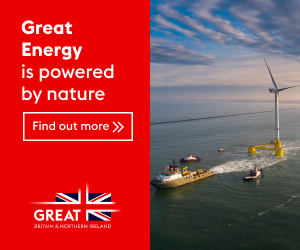 Based on the legislative calendar, the congressional sessions will resume today, January 18, but should adjourn again on February 6 as part of the preparation for the upcoming national and local elections in May.
According to Gonzales, there should have been no problem passing the SSS pension hike into law had the Senate approved HB 6112 that will prevent the SSS from going bankrupt as a result of the pension increase.
On January 14 President Aquino informed Congress he vetoed HB 5842, which provides for an across-the-board increase in the monthly pension of SSS members and adjustments in the minimum monthly pension from P1,200 to P3,200 for members who have contributed the equivalent of 10 credited years of service (CYS) and from P2,400 to P4,000 for those with at least 20 CYS.
The President worried the stability of the SSS would be compromised if he allows the pension hike of 2.1 million
SSS pensioners.
Gonzales acknowledged overruling President Aquino's veto was next to impossible.
"In my experience as a member of the House, there are no records [showing] Congress overriding the President's veto because it will require two-thirds vote of all the members of both houses of Congress," he said.
Under Article VI, Section 27 of the 1987 Constitution, Congress could override the President's veto if two-thirds of the members of each chamber vote for its approval.
At least 194 of the 290 remaining House members are needed to overturn the President's opposition.
For his part,  Party-list Rep. Neri Colmenares of Bayan Muna, one of the authors of the pension hike,  said he and the Makabayan bloc would continue the campaign to override the President's objection.
"There are several members of the lower chamber, some came from the majority bloc, texting me to say they will support my proposal to override the President's veto," he said.