"By reason of gifts and bribes the offices be given to rich men, which should rather have been executed by wise men."–Thomas More
'Tis the season for gift-giving.
Sincere gift-giving is a way of expressing appreciation, gratitude or love. Giving gifts may, however, be other than this for the gesture could be a way of getting things done by the recipient in favor of the giver. In this case, the gift becomes a bribe.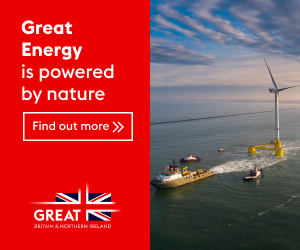 Judy Nadler and Miriam Schulman of the Markkula Center for Applied Ethics Program at the Santa Clara University distinguished a gift from a bribe as follows.
"A gift is something of value given without the expectation of return; a bribe is the same thing given in the hope of influence or benefit."
Bribes in the guise of gifts come in many forms. A few come to mind:
Giving travel tickets complete with hotel vouchers to a popular destination overseas or in the country;
Providing expensive tickets to much sought after performances or theater events;
Extending courtesy or discount cards for or signing privileges in five star hotels, exclusive membership clubs, specialty restaurants and the like;
Extending credit lines for business opportunities; and
Giving gift certificates.
A colleague shared that a Christmas party was once held where those of positions of influence were invited.
All of the influential invitees won in the raffle where the prizes were of significant value.
In another instance, a credit line was extended for stock trading with free advisory on "hot issues," when to buy and when to unload.
Accounts were cleared after gaining acceptable levels of net return on the stock traded.
There is actually no limit to ways of expressing "gratitude or appreciation." To the givers, it is an innovative way of achieving an expectation.
To some recipients, the items may be much welcome gifts.
To other discerning recipients, the gifts may be politely returned with a note saying, "the gift and message are much understood but no, thank you."
May you all get sincere gifts anchored on love and in the spirit of Christmas.
All the best for the holidays!
****
Dr. Conchita L. Manabat is the president of the Development Center for Finance and a Trustee of the Finex Research & Development Foundation. A past chairman of the International Association of Financial Executives Institutes, she now serves as the chairman of the Advisory Council of the
said organization.
She is also a member of the Consultative Advisory Groups of the International Auditing & Assurance Standards Board and the International Ethics Standards Board for Accountants. She can be reached at clmanabat@gmail.com.