There are many ways on how to lose weight. Some would take a countless of workout in the gym, while others only need a balance and proper diet. But losing weight takes a lot of discipline in order for you to achieved your ideal weight.
GoldLife, the fastest growing Filipino-owned company that distributes healthy and supplement products inthe country, recently launched its much-anticipated Chlorevita Weight Loss Challenge.
The CWLC is a 90-days program of GoldLife that provides tools and guidance in order for you to achieve a healthy weight. It also comes with free Zumba sessions and circuit training fitness sessions done weekly for the whole duration of the program.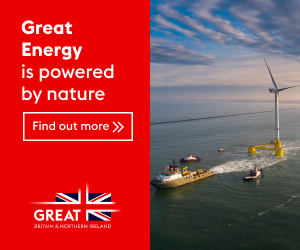 According to Dick Balajadia, President of GoldLife Inc., "This is our way to promote the brand Chlorevita in fitness and weight-management program. We believe that the 90-days CWLC will have an impact in their lives especially toward healthy lifestyle."
How to join? The CWLC is open for every members and  nonmembers of GoldLife Inc. To avail the registration, participants needs to pay P1,000 which includes CWLC package such as: physical activity monitoring card, two Boxes of chlorevita, one t-shirt and baller ID.
The grand winner will automatically get P50,000 worth of prizes (P25,000 cash and P25,000 worth of products from GoldLife) and will be the official Chlorevita model for the brand awareness campaigns. An additional consolation prizes will be selected from the top 10 participants who lose weight. The registration for the CWLC is until August 31.
To know more about Chlorevita, log on at www.goldlifeinc.net.
De Los Santos Med opens newly renovated facilities
De Los Santos Medical Center, a Metro Pacific hospital, recently blessed and inaugurated two newly-renovated facilities—the Heart and Ultrasound Station and the Hemodialysis Center.
The Heart and Ultrasound Station, at the ground floor of the hospital, overhauled its interiors to provide a wider and more comfortable space for patients. It maintained its state-of-the-art machines that produce high-confidence results for cardiovascular tests and ultrasound scans.
The Hemodialysis Center now offers 15 brand new units of 4008 S Fresenius HD machines which are known to remove the risk of exposure to bacterial microcontaminants while providing quality and pure dialysis fluid. The Center's high-tech water treatment system passed AAMI (Association for the Advancement of Medical Instrumentation) standards. A complete patient experience is ensured by installing brand new dialysis chairs and beds, as well as entertainment systems in each station.
The event was attended by the hospital's partner Health Maintenance Organizations as, well as the hospital's corporate accounts.
De Los Santos Med is the 7th member of the Metro Pacific Hospital Holdings Inc., the largest hospital operator in the Philippines. With its objective to propagate quality, yet, affordable health care to the public, De Los Santos Med continues to improve its facilities and services for the benefits of its valued patients.
Affi's Franchise and Business Expo to inspire new breed Of entrepreneurs
The Association of Filipino Franchisers Inc. (Affi) has announced the much-awaited staging of the 14th Franchise and Business Expo: Empowering Entrepreneurs on October 2 to 4 at the World Trade Center in Metro Manila.
Touted as the biggest and longest-running Business Expo in the Philippines, the expo aims to help potential entrepreneurs start-up their dream business, and enable existing ones to reach their full potential through a variety of informative seminars and activities, and a whole range of opportunities provided by partner organizations, government agencies and fellow entrepreneurs.
Taking center stage will be more than 300 exhibitors from the Philippines and Asean region, showcasing a wide range of franchising and business opportunities, as well as the latest business tools and services available to both up-and-coming and established entrepreneurs. Spread over 5,000 square meters of exhibition space, the expo also offers seminars on the latest business trends and even a special zone for overseas foreign workers searching for the perfect venture in which to invest and grow their hard-earned money. With its ever-growing popularity, this year's expo expects to surpass the 20,000 visitor mark.  Register now and discover a whole new world of opportunities. For more information on the expo, visit www.affi.com.ph or e-mail them at expo@affi.com.ph.
Diamond Hotel introduces the Mini Ice Cream Macaron
Diamond Hotel Philippines' culinary creativity will never cease to amaze those with a special penchant for sweets. The hotel introduces another take on the Ice Cream Macaron by making them into mini round versions in delightful flavors of Rum Raisin and Cherry Kirsch. An order of a Mini Ice Cream Macaron is P40 net per piece, or you can get the Ice Cream Macaron Dessert Plate for only P390 net which includes six pieces of Mini Ice Cream Macarons in two variants served in a homemade waffle cone with one scoop of Pistachio Ice Cream.
Mini Ice Cream Macarons and the Ice Cream Macaron Dessert Plate are available at the Diamond Hotel's Lobby Lounge and The Cake Club at Power Plant Mall in Rockwell, Makati City.
The first-ever Rafthon event presented by Nice Day Coffee
Just recently, Nice Day Coffee presented the first-ever Rafthon event (Raft-Bike-Run challenge) as part of Cagayan De Oro's Higalaay Festival. In the photo are the members of Nice day Coffee team, graced by the bosses Mr. Jose Paulo Legaspi, Mr. Robert Nazal and Misagh Bahadoran of the Philippine Azkals. Nice Day Coffee is available in different variants, such as "Cleanse" to detoxify the body for Anti-Aging; "Slim'' to cut down unwanted and stubborn fats; and even "White"to make your skin lighter! Nice Day Coffee is now available in all SM Supermarkets and Hypermarket nationwide! For more information visit their web site at www.nicedaycoffee.com.