THE power arm of conglomerate San Miguel Corp. (SMC) will supply power to a group of electric cooperatives (ECs) in Central Luzon for 20 years.
SMC Global Power Holdings, Corp. Chairman Ramon S. Ang said his group signed a long-term power supply deal with the Central Luzon Electric Cooperative Association (Cleca) early this week.
The 20-year supply pact states that SMC Global Power will be supplying electricity to the group starting 2019. Cleca will pay SMC Global Power P3.20 per kilowatt-hour (kWh) used.   "We just signed a contract with Cleca for 300 megawatts [MW]. We are selling it to them at P3.20 per kWh, which is the cheapest now because most of the ECs buy at P6 to P8 per kWh," Ang said. He said this could set a precedent among ECs and generation companies (gencos) to set their rates at a very affordable price.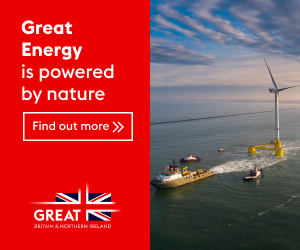 "This will be the benchmark from now on. Marami na ang nag-inquire sa amin sa Visayas at Mindanao kasi ang bilihan ng kuryente doon ay between P8 and P9," Ang added.
At P3.20 per kWh, Ang said the rate is already profitable for the power firm.
"Because we will be using a modern power plant," he said.
Power that will be supplied to Cleca will be sourced from the company's 300-MW coal-fired power plant in Limay, Bataan.
The first phase of the Limay plant will be of two generating units at 150-MW capacity each that will come on stream next year. The second phase of the power project, another 300 MW of power-generation capacity, will likely be available in 2017. The power facility is designed to accommodate up to 900 MW.
Just recently, Ang said SMC Global Power also said it plans to construct a 300-MW coal-fired power plant in Panay Island at a cost of $600 million. Panay island consists of the provinces of Aklan, Antique, Capiz and Iloilo.
Ang said he would also price the electricity at P3.20 or P3.30 per kWh, similar to Cleca.
"With this, we can sell electricity to many clients and consumers will be experiencing a drop in electricity rates," Ang added.
Besides Panay, Ang said his group is also planning to put up a 300-MW power plant in Cebu.
The two new power plants in the pipeline are on top of the existing power projects that SMC Global Power is undertaking.
Aside from the Limay power plant, the company is now finishing the construction of its 300-MW power plant in Malita, Davao del Sur. The first 150MW is targeted for commissioning in the first quarter of 2016.
The second unit will be commercially available by the third quarter of the same year.
SMC is beefing up its power-generation business. In the past, Ang has been saying that his group is eyeing to expand their current power-generation portfolio from the existing 2,685-MW capacity.