SCOTTISH distiller William Grant and Sons Ltd. is bringing one of its single-malt whiskey brands in the Philippines, banking on the growing middle class that can now afford to purchase premium drinks.
The company joins a slew of premium brands coming into the country soon.
London-based Samuel Simmons, the company's global ambassador for its single-malt whiskey brand called The Balvenie, is touring Southeast Asia to promote the whiskey.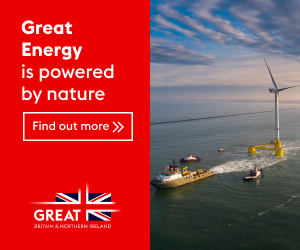 He skipped Malaysia due to the ongoing political unrest in the Muslim nation, but went on to visit the Philippines and Singapore, where the company has its regional office.
"The single malt for Southeast Asia is much bigger than those of China. So we are focusing our efforts in this region," Simmons told reporters.
The company also appointed its Southeast Asian regional ambassador, Scottish Neil Strachan, who will be working closely with retailers, distributors and the public to build brand awareness.
The company will be selling in the country its single malt Balvenie Doublewood 12 years old, which will have a retail price of about P2,500 a bottle; Caribbean Cask 14 years at around P4,000 per bottle; and Doublewood 17 years at P9,000 apiece.
All of these products came from Balvenie's distillery in the Speyside region in Scotland. Balvenie produces whiskey in a traditional style, using barley from local farms and then floor-malted, according to its web site.
In April, the company also brought into the country its single-malt scotch whiskey called Glenfiddich, a brand that is now visible in most liquor shelves in supermarkets and also in bars.
The company said it will do the same marketing style for its newest brand.
Balvenie, however, will have to compete with Andrew Tan's Emperador Inc., which is also bringing in premium single-malt brands after it acquired Whyte and Mackay, a Glasgow-based firm. Dalmore single malt is slowly being introduced in supermarket shelves. Its other brands include Jura and Whyte and Mackay blended whiskey.
Tan himself introduced Andy Player Whisky during Alliance Global Group Inc.'s (AGI) annual stockholders meeting, saying the brand will be reintroduced in the market by next month after being pulled out from the Philippines some 25 years ago.
It will retail for about P150 per bottle.
AGI, which claimed to have introduced brandy to the Philippine market a few decades ago, said it will introduce a "Scotch whisky culture" to Filipinos, after whiskey emerged as the second-fastest growing spirits segment in the world next to brandy.