CHIANG MAI, Thailand – One way of contributing to efforts to lessen the carbon footprint is to abstain from eating meat one day a week. Studies have shown that the environmental impact of different foods varies considerably. The production of animal-based foods, for example, tends to be more harmful to the environment than that of plant-based foods.
If Thailand had its way, the country would be strongly advocating the consumption of a healthier protein alternative – insects or insect-based foods. That is just one of the many food products that will help transform this Southeast Asian country into a regional food hub.
According to Dr. Yuthana Phimolsiripol, insects are low in calories, high in protein and extremely nutritious. The insect that is good for consumption is the cricket. Crickets are a delicacy in the northeast of Thailand. They almost look like grasshoppers but taste very different. These fried insects are crunchy and have a unique taste like popcorn and nuts.
"What we have done is we have ground crickets into powder form and this can be mixed into pasta sauce. The other insect that we can develop is the bamboo worm which eats bamboo pulp. The taste and texture of these worms is like that of crunchy corn puff snack with a touch of salt," Dr. Phimolsiripol said.
Novelty food
HOWEVER, Dr. Visit Limlucha, Vice Chairman of the Thai Chamber of Commerce and President of the Thai Future Food Trade Association, admitted that it will take some time and a lot of patience before they can start sharing these insects as food with other countries.
"In countries like Europe, insects are considered novelty food which requires government approval. So, we have to create a lot of awareness about this before we can go full blast in exportation," he said, adding that this industry is a growing one in Thailand.
Insects, insect-based food, ready-to-eat food, processed sweet corn, a variety of spices, and a fermented rice drink are just some of the food products that will help transform Thailand into a food hub with the northern city of Chiang Mai playing a big role in realizing this goal.
To jumpstart this effort, Informa Markets Thailand, an international trade show business leader, invited 43 members of the media from Thailand, Philippines, Vietnam, Malaysia, Indonesia, Singapore, Myanmar, and Cambodia to a three-day visit to the city. While there, media guests, including this writer and four other media representatives from the Philippines, were briefed about the BCG Economy Model that is currently driving the Thai economy and visited four food manufacturers.
National development strategy
THE Bio-Circular Green Economy (BCG) model was introduced by the Thai government as a strategy for national development and post-pandemic recovery. The BCG model places emphasis on applying science, technology, and innovation to turn Thailand's comparative advantage in biological and cultural diversity into their competitive advantage.
The strategy focuses on four strategic sectors – agriculture and food; wellness and medicine; energy, materials and biochemicals; and tourism and the creative economy. It aims to promote sustainability of biological resources, strengthen communities and the grassroots economy, enhance sustainable competitiveness of Thai BCG industries, and build resilience to global change.
The first day of the three-day visit saw the members of the media attending a press conference and witnessing the signing of the Memorandum of Agreement between Informa Markets Thailand led by Rungphech Chitanuwat, the Regional Portfolio Director-ASEAN, and Dr. Phimolsirpol at the Chiang Mai University.
Empowering MSMEs
THE signing of the MOA is part and parcel of Informa's preparations for "ProPak Asia 2023" and "Fi Asia 2023" (Food Ingredients Asia 2023) which will bring food technology and innovations practices closer to the farmers in Thailand.
"We want to empower MSMEs (micro, small and medium sized enterprises) to compete and become leaders in the global market as well as push Thailand to become a hub of new innovations in the production process," Chitanuwat explained.
She added that with the loosening of Covid-19 restrictions, this would be the opportune time to start raising awareness about their efforts to drum up interest not only in the food industry but in Thailand as a MICE (Meetings, Incentives, Conferences and Exhibitions) venue.
"The food industry is not alone but we will help drive the country's overall economy and its image as a soft power in food culture through MICE. As such, we must work together to strengthen the food industry from upstream to downstream. This could spark a complete ecosystem of the industry both in terms of processing and packaging," Chitanuwat added.
Chareon Kaewsuksai, Chairman of the Food Processing Industry Club noted that in 2022, Thailand produced and exported roughly P2.5 trillion worth of food and beverages. Of the total amount, agricultural products covered 48 percent while ready-to-eat food products and beverages cornered 52 percent.
Black soldier fly
ONE of the places that media guests visited after the MOA signing was the BSF or Black Solider Fly Pilot Plant. In this plant, the black soldier fly larvae are processed into fish feed. The eggs of the black soldier flies' hatch in four days and become pupae in 14. They are rich in protein, calcium, amino acids, and essential nutrients.
Not only do black soldier flies create a more efficient livestock feed, but they are also able to reduce food waste as they are fed with organic waste from factories and other farms.
The second day was spent visiting two factories. The first factory that was visited was the CPRAM factory in Lamphun Province. The factory produces ready-to-eat-food like bread, cakes, Japanese snack items, dumplings among others. Ove 900 stock-keeping units or SKUs of products have been sold through sales channels such as convenience stores, supermarkets, restaurants, and stores.
Spices, meat alternatives
IN THE afternoon, the media visited Nithi Food which has been a producer of high-quality industrial spices for the past 19 years. Nithi Food Managing Director Smith Taweelerdniti said that they launched "Pocket Chef & East Kitchen" and "Let's Plant Meat" brands to offer healthy non-meat alternatives.
The third and last day saw the media group visit Sunsweet which produces and sells processed sweet corn and other agricultural products under the brand "KC" or King of Corn. It is trying to expand its market locally as well as internationally.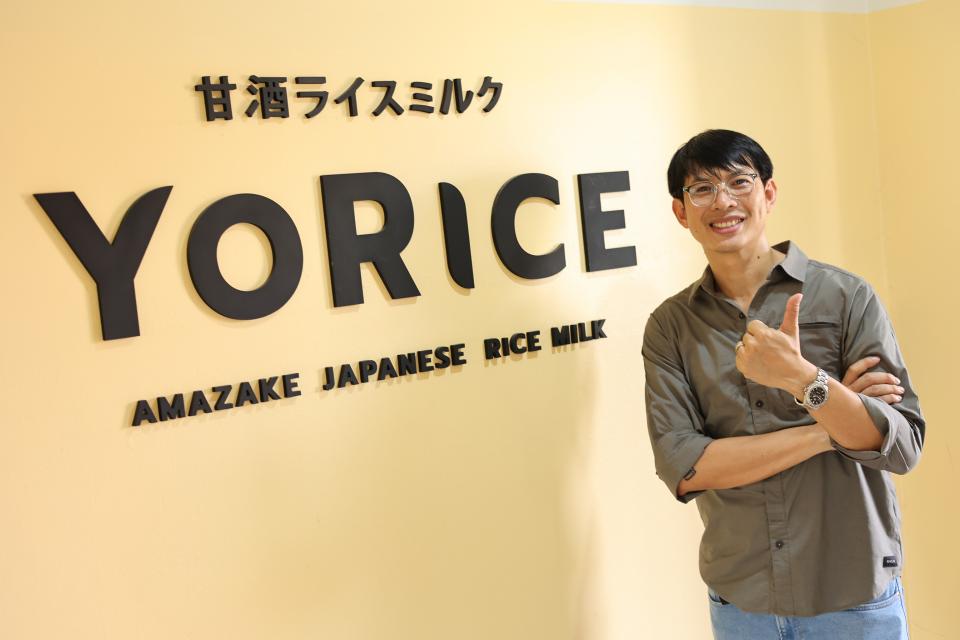 The last stop was YoRice, which produces YoRice Amazake, a new rice-based product that is the non-alcoholic and sweet version of sake. YoRice gathers the broken rice of Thai rice farmers and transforms them into YoRice Amazake, soaps, and even pastries.
"What we are doing here is to set the stage for Thailand to make a difference in food technology and innovation. Our farmers no longer need to go abroad just to learn about these innovations. We will bring them closer to technology and innovation through ProPak Asia 2023 and Fi Asia 2023. These are exciting times indeed," said Chitanuwat.
Image credits: Bernard Testa