Davao City—A Singapore-based agri-genomics firm that has developed a proprietary genomics technology platform has launched the world's first climate-resilient strawberry, according to a scientific journal.
Singrow said its purpose was to make strawberries more affordable while reducing the environmental impact of its production. The novel strawberry variety was featured in the February issue of the online weekly publication of the International Service for the Acquisition of Agri-biotech Applications (ISAAA).
It was also Singrow's plant experts who applied genomics-based science to develop the new strawberry variety.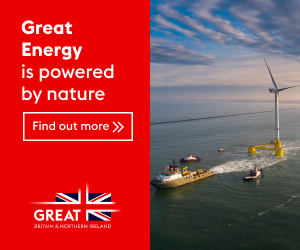 ISAAA said genomics-based science "is gaining popularity in the food industry, especially in developing nutrient-dense plant varieties resilient to drought and diseases."
"Advanced genomics is expected to aid strawberries' large-scale production in tropical countries by breaking seasonal and temperature barriers. This provides opportunities for growers and potentially reduce costs for consumers," ISAAA added.
It said strawberries are traditionally grown in temperate climates and then exported to tropical areas like Southeast Asia.
"Exporting them adds costs, and makes the fruit more expensive to consumers and also leaves a huge carbon footprint behind."
Through genomics, Singrow developed a sustainable commercial strawberry variety that can withstand temperature changes and exhibit high-yield qualities, ISAAA said.
According to Singrow developers, "genome-based technology is more productive than conventional breeding. The same technology can be used for other staple crops like rice, corn, and selected vegetables facing challenges brought on by climate change."
ISAAA said Singrow will expand its list of crop products.
On its web site, Singrow said "using techniques such as marker-assisted cross breeding and advanced technology including CRISPR-Cas9, we are able to create our own proprietary crop varieties that are more energy efficient, faster growing and tastefully delicious."
"Our flagship products: Rouge strawberry, Blanc strawberries and Japanese Spinach [Komatsuna]."
Singrow said it also discovered a faster cultivation method. "Using customized cultivation methods, we are able to control every aspect of the crop development, and no pesticide. Our strawberry plants normally take 3.5 months from planting to harvesting compared to over six months."
"Some of our methods include precision hydroponics, greenhouse hybrid lighting and tissue cultures. Our indoor farm can produce 20 times more compared with what a conventional strawberry farm of the same size can achieve. The controlled environment of the indoor farm has helped reduce the time needed to cultivate the strawberries by around 30 percent."
The company plans to expand overseas such as in China, Indonesia, Vietnam, and the Middle East.
Meawhile, ISAAA reported that the two-year collaborative work by Japanese and Chinese researchers has succeeded in sequencing the whole genome of the cultivated strawberry and four closely-related wild strawberries.
"The research found genes that can be used for future breeding, including genes unique to the cultivated strawberry, and genes related to disease resistance."
Sachiko Isobe, head of the Kazusa DNA Research Institute's Laboratory of Applied Plant Genomics in Kisarazu, Japan, led the research team. Researchers from Japan's Chiba Prefecture Agriculture and Forestry Research Center, Kyushu University, Kagawa University and the Nanshan Botanical Garden in Chongqing, China, collaborated in the work.
"We expect the research's findings will help in discovering genes related to serious diseases affecting strawberries worldwide such as powdery mildew, anthracnose, and Fusarium wilt," Isobe said.
The researchers also expect their findings to make it easier to discover and study the functions of genes related to traits such as color, shape, taste and health benefits of strawberry.