As the country's research and development (R&D) program is beleaguered constantly with a dearth of financial resources, the best option is to collaborate with the private sector.
Dr. Bernardo Sepeda, executive director of the National Research Council of the Philippines (NRCP) on March 3 said working together with corporations can boost the R&D programs of the government as the business sector has the resources to fund the projects.
"I encourage partnership with the private sector to keep our research projects," said Sepeda on the sidelines of the pre-event news conference of the 2023 Annual Science Conference and 90th NRCP General Membership Assembly held in Quezon City.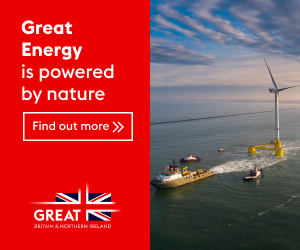 "By working with the private sector, our research projects on climate change, alternative energy, reforestation, food security, cultural heritage presentation, among others [could push through]," he added.
Sepeda said the Philippines consistently plays a catch up game with its Asean neighbors in terms of expenditure on R&D. Since 2020, the Philippines's R&D) expenditure has been stuck at 0.16 percent of its GDP.
Moreover, he said the DOST has the unenviable position of lobbying for a bigger budget every year with major government units such as the Departments of Public Works and Highways, National Defense and of Education.
He added that the current priorities in education, infrastructure and defence modernization have made it more difficult for the Department of Science and Technology (DOST) to request for a higher budget.
He pointed out that the DOST is vigorously working together with the corporate world as it is aware that the private sector will possibly need the technologies being developed by government scientists and researchers for their future operations and expansion programs.
"With the additional resources coming from the private sector, our researchers and engineers can now have a bigger elbow room to continue working on their R&D projects," he said.
Further, the DOST formed the Industry Level Cradle or i-Cradle Program to "boost the benefits of university-industry collaboration in increasing competitiveness of Philippine industries."
Through the program, industry stakeholders identify industry-wide problems or needs and researchers from the R&D Institutes (RDIs) are asked to address them.
Sepeda said five companies are currently working and collaborating with RDIs.
According to Sepeda, the 2023 conference to be held on March 13 emphasizes on "how science and evidence-based research can lead to action plans and policies that are visionary, understandable, clear, agile and diversely executed with the aid of digital technologies."