The United Kingdom (UK) government has committed to fully support the development of offshore wind (OSW) projects in the Philippines.
In its recent learning visit in the UK, a Philippine delegation led by the Department of Energy (DOE) met with relevant UK regulators and industry stakeholders for knowledge sharing of best practices, regulatory framework, and industry development.
Technical discussions on significant stages in an offshore wind project lifecycle were covered, including Consenting, Contract for Difference (CfD), Marine Spatial Planning & Leasing, Permitting & Licensing, Grid Development, Offshore Transmission Owner (OFTO), Financing & Bankability and Industry & Supply Chain Development.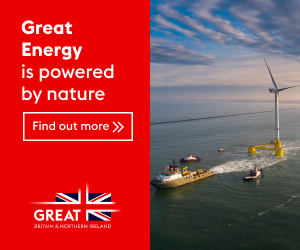 The UK companies also gathered for a roundtable discussion on the lessons learned and experience in support of the Philippine government's goal to successfully develop a competitive OSW industry from concept to implementation.
The Philippine delegation is consisted of DOE, Energy Regulatory Commission (ERC), National Transmission Corporation (TransCo), Department of Environment and Natural Resources (DENR), Maritime Industry Authority (Marina), National Mapping and Resource Information Authority (NAMRIA), Bureau of Customs (BOC), Board of Investments (BOI), Philippine Coast Guard (PCG) and National Grid Corporation of the Philippines (NGCP).
"The various agencies agreed on action items to enable the country to reach its full potential in offshore wind energy," said DOE Undersecretary Rowena Guevara.
While recognizing the importance of collaboration among sector regulators and industry practitioners, Guevara emphasized that an offshore wind inter-agency committee in the Philippines is needed to facilitate OSW development in the country.
Under the National Renewable Energy Program 2020-2040, the Philippines set a target of 35 percent share of renewable energy (RE) in the generation mix by 2030 and 50 percent by 2040.
To date, the DOE has awarded 55 offshore wind service contracts with an aggregate capacity of 40.68 gigawatts, or almost twice the dependable generation capacity in the country and is currently in the process of amending the policies and guidelines for the OSW development.