Fortifying its position as the undisputed and leading digital challenger bank, Rizal Commercial Banking Corporation (RCBC) through its financial inclusion super application DiskarTech is the first digital bank to accept QCitizen ID as one of its acceptable primary IDs in opening a basic deposit account.
To further entice the residents of Quezon City, the award-winning app gives all new users who used QCID in their onboarding process a chance to win prizes. There are six Acer Aspire laptops, six Samsung A04 smartphones, and six e-trikes to be given away in the Grand Draw to 18 lucky Quezon City residents who opened an RCBC DiskarTech account using QCitizen ID. Meanwhile, six winners of Php 5,000 each will be drawn every two weeks in the preliminary draws.
RCBC DiskarTech has chosen to give away prizes in quantities of six to represent the six districts of Quezon City. The promo will run from February 15 to April 15, 2023.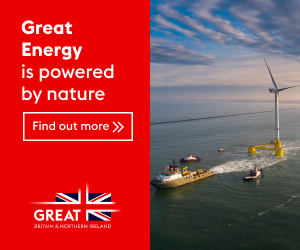 "One of the barriers why Filipinos are hesitant to open a bank is the lack of identification and documentary requirements. RCBC DiskarTech is the first app to accept QCitizen ID and this is reflective of our dedication to include more Filipinos in the formal banking system," said Lito Villanueva, RCBC Executive Vice President and Chief Innovation and Inclusion Officer.
Accepting QCitizen ID is also a step forward in RCBC's relentless pursuit and commitment to digitize mSMES such as sari-sari stores, market vendors, and the like. Through the RCBC NegosyanTech program, RCBC DiskarTech incentivizes mSMEs who use the app as a payment platform. This is an initiative from RCBC that is in line with the Bangko Sentral ng Pilipinas' Paleng-QR Ph Plus program, which aims to digitize financial transactions in public markets.
RCBC DiskarTech is an international award-winning digital bank that provides a basic deposit account with a 6.5 percent interest rate, one of the highest in the financial market. The application offers a wide array of financial services such as fund transfer for only 8 pesos, mobile load, telemedicine, insurance, and micro-loans, claim remittances among many others.
RCBC DiskarTech is also an avenue for Filipinos to access quick cash loans. The application is also a reliable partner for OFW families as the digital bank accepts direct remittances of OFWs abroad through a partnership with PeraHub.
RCBC DiskarTech is one of the pioneering digital innovations of the leading challenger bank that offers Filipino a digital ecosystem that is reliable, convenient, and accessible. Meanwhile, RCBC also offers RCBC ATM Go. It is the Philippines' first neighborhood ATM that was one of the financial digital cornerstones of RCBC's collective response to COVID-19 that aided Filipinos in hard-to-reach and geographically isolated and disadvantaged areas in the Philippines. In addition, RCBC MoneyBelaBarangayan Banking fuses digital prowess and empathy as the first physical-digital (phygital) banking experience that facilitates financial transactions even to far-flung communities of the country.
RCBC's engagement with Quezon City is part of its larger plan of onboarding a greater segment of the Philippine population into the digital finance ecosystem. RCBC DiskarTech is now evolving into a service that goes beyond making finance accessible for all Filipinos to receive innovative and affordable services in a few taps.
The bank recently bagged the back-to-back awards for Best Digital Bank Philippines by World Economic Magazine Awards, which is an addition to the three-peat award for Best Digital Bank Philippines by Asiamoney. Quezon City residents are assured that these digital solutions are not only secure and convenient but globally ahead.
RCBC is one of the country's fastest-growing banks, and the most awarded for its banking innovations. It is now the Philippines' 5th largest privately-owned universal bank from 8th place in asset ranking in 2018. It accomplished and maintained this feat from 2020 to the present, even breaching the P1-Trillion asset mark by the end of June 2022 despite the COVID-19 pandemic and various investment activities by competition. RCBC's continuing digital and business transformation further enhanced its value and reach. RCBC has now become the most awarded Philippines bank.