I first encountered The Ransom Collective (TRC) in 2014, when they performed at that year's Wanderland Music Festival, having emerged as the winner of the Wanderband competition.
My initial thought? These kids are lucky; they're blessed with the opportunity to pursue music. But are they any good? I'd seen quite a few battle of the band winners and by that point had learned to manage expectations.
When they set foot and got comfortable on stage, however, my doubts dissipated. Apparently, the members of the Wanderband jury take their jobs seriously. This was a band that won not on the merit of mass appeal or some catchy lyric; this was a band that won simply because each member had so much to contribute to the dynamic process that allows the band to play captivating music and sustain audience satisfaction.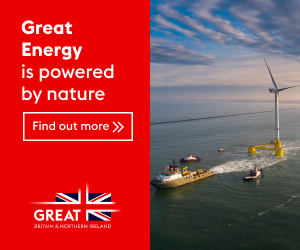 At the peak of The Ransom Collective's popularity, indie-folk was a big thing in the music scene. It would have been easy for naysayers to assume that the band's chosen genre was a huge factor that contributed to its success.
It wasn't all hype. The Ransom Collective has proven its mettle as a band not only through its huge following and the release of a well-curated debut album.
Close to 10 years after the band's formation, The Ransom Collective, during its reunion concert last February 4, has proven that it is as—if not more—amazing on stage as it was when it first won that band competition many years ago.
It's a six-piece band, so there's definitely a lot going on. You have your usual guitarist (Kian Ransom), bassist (Leah Halili), and drummer (Redd Claudio), plus a keyboardist (Lily Gonzales), percussionist (Jermaine Choa Peck), and violinist (Muriel Gonzales).
The thing about listening to TRC's music is that there are so many layers to go through, and each layer allows you to experience a different sensation or emotion, even. The layers merge into one beautiful whole that takes the listener to a beautiful place, or a memory. Each song is crafted in a way that allows the members of the band to participate in every arrangement, but this dynamic is even more evident when they perform live.
It always feels like you're running barefoot into a meadow, diving headfirst into an adventure. Folk, country, and pop music elements come together at an easy pace, flowing effortlessly to please your ears. Even if the lyrics are about something painful, as you can hear in the song "Something Better," you welcome the opportunity to reminisce about a painful experience because the song creates a scenic painting out of your burning memory and makes it look pretty. You revisit the experience, but this time with rose-colored glasses.
The sound of Kian's gentle, calming voice, blending seamlessly with the guitar, bass, and drum tracks, would probably suffice if it was not The Ransom Collective performing on stage. There's a solid foundation and that spirited groove to every song, thanks to Leah and Redd, while Kian's guitar-playing provides the backbone every song needs. Kian is obviously the lead vocalist, but each of them hits the right note at the right moment to achieve that harmonious blending of voices they do so well.
But then there's also Lily, with her quiet charm, standing on the other side of the stage with her rig and plugging in notes to create every full-bodied melody and colorful rhythmic pattern. The energy that Jermaine generates when she pounds on those skins, prances around the stage with that tambourine, and creates magical quirks with a glockenspiel (correct me if I am wrong) is infectious—everyone on stage and in the audience catches it. And then there's Muriel, always a vision with her violin, beautifully filling every gap that needs to be filled and hitting every crescendo with the stroke of her wand.
Each member of The Ransom Collective, on that particular night, looked absolutely stunning on stage. It wasn't just the colorful neon makeup or the sassy outfits. Each of them stood out as they stroked or pounded their instruments, and belted out poignant lyrics. Maybe, it was the fact that they had been waiting to perform together—and for a show this big—for so long, that they offered more than expected to deliver an outstanding performance. And the audience loved every moment—they sang, they chanted, and they probably cried.
Gone was the hint of uncertainty on their faces when they first set the stage on fire during Wanderland; in its place was an air of assurance and pride knowing how hard you've worked and how much you have achieved over the years. Also, there was gratitude—tons of it. Jermaine profusely thanked the crowd, repeatedly.
"Sobrang maraming salamat sa pagpunta niyo. Sobrang na-appreciate namin na nandito kayo," she said, in various iterations.
Muriel and Leah are no longer based in the Philippines and it's been a while since the band had a complete original lineup, but the forces of the universe conspired to make this happen. Gabi Na Naman Productions, Backspacer Records, and 123 Block have again outdone themselves in producing top-notch shows people crave and can actually go to.
Folk-pop artist Syd Hartha, indie-rock favorite Cheats, and math rock genius Gabba shared the stage with The Ransom Collective that night. Other young artists, such as Zild and Moon Cairo Peralta—who plays drums for Nobody's Home, Ely Buendia, and enamori—were part of the audience.
From the moment TRC's members started chanting "Woah, oh, oh, oh, woah…" to kickstart their set with the groundbreaking hit "Fools"; to the time they filled the venue with melancholy while playing "Hither"; surprised the crowd with "3AM," their latest single; and the moment the opening notes for "Settled," came through the speakers, signaling a happy sendoff to the audience with such a liberating encore, The Ransom Collective proved once again their stature as capable and talented—albeit young—artist and performers. They took the crowd on a scenic ride with a 14-song setlist, and what an experience it was for everyone. They deserve the spot in the hearts of fans they hold so dearly, and moreover, their place of acclaim in the local music scene.
Image credits: Jill Tan Radovan