With bread display and wedding cake competitions, over 130 exhibitors, and around 20 different helpful seminars on new trends in baking and how they can help people with their own baking business, the much-anticipated Bakery Fair 2023 promises to be its most exciting edition yet.
This was revealed by Filipino Chinese Bakery Association, Inc. (FCBAI) President Gerik Chua in a recent interview with BusinessMirror. Chua, who is also the Vice President of Eng Bee Tin bakery business which includes The Great Buddha Cafe in Ongpin Street, Binondo, Manila; Eng Bee Tin Chinese Deli; Cafe Mezzanine; and Mr. Ube Rice and Noodle House, is thrilled to oversee the first face-to-face edition of the country's biggest baking trade show since the Covid-19 pandemic.
"For this year's Bakery Fair, we will focus more on those who can provide industrialization in the baking industry," Chua declared.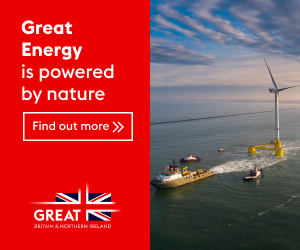 A civic project of the FCBAI to promote and uplift the bakery industry and support its socio-economic development, Bakery Fair is happening this March 2 to 4, at the World Trade Center in Pasay City. The event has been staged every two years since 2001. The lockdowns that ensued after the outbreak of Covid-19, however, have forced Chua and event organizers to hold its preceding edition virtually, prompting a strong clamor to again organize it onsite with the easing of pandemic restrictions.
"We're enjoining stakeholders in the baking industry as well as the general public to come to Bakery Fair and attend our seminars as they will be beneficial to those not only starting their baking business but will also provide helpful tips to those who already have their own business, especially on how to manage it better and also on how to improve their products," Chua further noted.
Chua added that being a non-profit organization, the event does not aim to make money but instead intends to be "an avenue to showcase new trends and technology."
"The main goal here is for industry players to exhibit their products and services and for consumers to, of course, try them out," he added.
A graduate of BS Business Administration Major in Marketing Management of the University of Santo Tomas (UST) in 2012, trained in Baking Science and Technology at the American Institute of Baking in 2012, Chua is also the Executive Director of the Filipino Chinese fire volunteer brigade called "TXTFIRE Philippines." He is also the past President of the Philippine Society of Baking (PSB).
The FCBAI is also part of the Federation of Filipino Chinese Chambers of Commerce & Industry, Inc. (FFCCCII).
To pre-register to enter the Bakery Fair 2023, please visit https://www.bakeryfair.ph
Image credits: Edwin P. Sallan