THE Court for Arbitration on Sport (CAS) dismissed a request filed by the Philippine Swimming Inc. (PSI) against World Aquatics for a stay in the enforcement of the world body's withdrawal of recognition on the national sports association and the creation of the Stabilization Committee (SC) that would oversee swimming in the country.
The CAS's dismissal of the appeal was stated in a 16-page letter dated Thursday, February 2, 2023, and signed by Dr. Elisabeth Steiner, Deputy President of the CAS Appeals Arbitration Division.
"The request for a stay of execution of the decision rendered by the FINA Bureau on 3 and 15 December 2022 filed by the Philippine Swimming Inc. on 20 December 2022 and supplemented on 12 and 19 January 2023 in the matter CAS/2022/9351 Philippine Swimming Inc. v. World Aquatics formerly known as Federacion Internationale de Natation [FINA], is dismissed," the CAS document said.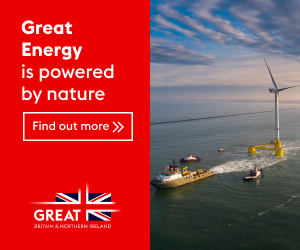 With the dismissal of the appeal, the CAS affirmed the World Aquatics's order for the establishment of the Stabilization Committee—composed of Atty. Wharton Chan, Valeriano "Bones" Floro and Arrey Perez—to handle the affairs that were supposed to be the PSI's as the sport's national federation.
"This reaffirms the world swimming body's order for us in the Stabilization Committee to continue with our task, which, among others, include handling the day-to-day affairs of the swimming NSA, draft its new by-laws and recommend for the holding of elections of its board of trustees," Chan said.
With the 32nd Southeast Asian Games just under three months away, Chan said that the conduct of trials for members of the swimming team to Cambodia is also tops in their priorities.
The Stabilization Committee earlier announced the holding of open tryouts for the national teams for swimming, diving and water polo February 18 and 19 at the New Clark City Aquatics Center in Capas, Tarlac.
The PSI, through its legal counsel Poblador, Bautista and Reyes Law Office, filed a request with the CAS against the World Aquatics for a delay in the execution of the international federation's instruction on the creation of the Stabilization Committee and the withdrawal of recognition on the NSA's board of trustees and its recognition as a FINA member.
PSI's lawyers reiterated association president Lailani Velasco's request that they should have been informed of the nature and cause of the complaints that prompted the FINA Bureau to withdrew its recognition on the group.