A local waste and pollution watchdog on Sunday called for the proper disposal of mercury-containing lamp wastes. The call was issued by the group to highlight January as "Zero Waste Month."
According to the Ecowaste Coalition, better enforcement of existing regulations aimed at protecting citizens including waste workers against harmful exposure from spent mercury-containing lamps is needed, noting that there are, in fact existing laws against the indiscriminate dumping or disposal of such hazardous wastes, particularly in Quezon City.
The group was referring to Quezon City (QC) Ordinance 1483 (series of 2005) and QC Ordinance 2350 (series of 2014).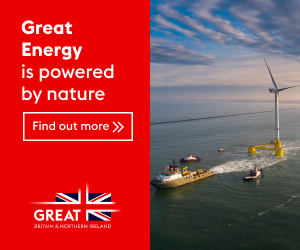 The group said they observed several broken fluorescent lamps last Friday, January 20, at a sidewalk along Aurora Boulevard near corner Doña Hemady Street.
"There is an apparent need to remind the public about the provisions of these two important ordinances in relation to the disposal of busted lamps containing mercury," Aileen Lucero, the group's National Coordinator, was quoted in a statement as saying. "Improved enforcement of current regulations will prevent the breakage of such lamps and the vaporization of their mercury content, which can endanger human health."
Eliminate exposure
QC Ordinance 1483 (series of 2005), approved by then-Mayor Feliciano Belmonte Jr. on March 11, 2005, declares busted mercury-containing lamps as "hazardous wastes," and obligates "all residents to segregate spent fluorescent light bulbs from common garbage so as to eliminate exposure from mercury."
On the other hand, QC Ordinance 2350 (series of 2014), approved by former Mayor Herbert Bautista on November 4, 2014, provides for the adoption of the QC Environment Code, which includes provisions on how busted fluorescent lamps are to be managed.
The group also noted that in Section 5, Chapter IV of the QC Environment Code, "household hazardous wastes such as busted fluorescent lamps and spent batteries shall be separated from domestic wastes."
The said section of the ordinance further requires households to bring busted fluorescent lamps and spent batteries to the Barangay Materials Recovery Facility for temporary storage until collected by a city-contracted hazardous waste collector, transporter or "treater," the group pointed out. The city government will not be responsible for the collection of such hazardous wastes generated by business and commercial establishments.
Citing the report "The Toxic Silence of the Lamps" and published by the EcoWaste Coalition, the group said "mercury in lighting products in the form of mercury vapor is released due to breakage during their use or during their handling, storage, and disposal."
Exposure route
THE report further said that "inhalation is the typical exposure route for mercury released from lighting products."
"Dermal contact with the mercury-contaminated phosphor powder that lines fluorescent lamps is another exposure pathway that can impact on those who handle broken lamps and can cause the spread of contamination," the report added.
The report has warned that "occupational health risks are generally high for unprotected waste collectors, haulers and recyclers handling mixed discards in the municipal solid waste stream with bare face and hands."
According to the government-published "Guidebook on the Management of Mercury-Containing Lamp Wastes," mercury and mercury compounds are highly toxic. "Exposure to high levels of mercury can cause permanent brain damage, central nervous system disorders, memory loss, heart disease, kidney failure, liver damage, vision loss, sensation loss, and tremors," it said. It warned that "even at low-level exposure to mercury has caused serious health effects, including neurological damage, reproductive system damage, behavioral problems and learning disabilities."
"Renewed public information drive on the dangers of improper disposal of mercury-containing wastes and the practical measures to be followed to promote the environmentally sound management of such wastes will surely help in protecting human health and the environment from the adverse effects of mercury pollution," the EcoWaste Coalition said.
Image credits: Lesik Aleksandr | Dreamstime.com