Sunlight, the air, and an ample swell window make for a great day of surfing in this part of the world. The teardrop shaped island of Siargao is famous for world-class surfing and has introduced the sport to Filipinos.
After spending time on the island, I have learned to appreciate surfing as a lifestyle more than anything else. Almost every Siargaonon that I spoke with loved to surf during their free times. It keeps them fit and their mind at ease. The community here is tight and it was an honor to meet and hangout with new friends.
According to the Department of Tourism Region 13/Caraga who toured us around, the island also offers cave explorations, nature hikes, and lakes apart from surfing.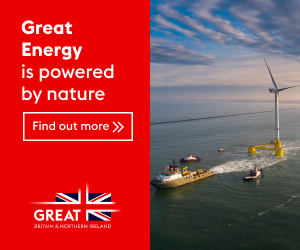 Looking back, a year has passed since Supertyphoon Odette (International name Rai) has devastated Siargao. This year, our group traveled to the island with Sunlight Air. This boutique airline just recently added Siargao to their roster of routes that includes Manila, Clark, Coron, Puerto Princesa, Camiguin, San Vicente and Caticlan. Sunlight Air also played a key role in providing help and relief goods to the ravaged island. Last year, they were the first airline to respond to the call of the island after Typhoon Odette. Humanitarian flights were conducted by the airline to deliver relief goods and medical items, as well as bring much needed medical support. Passengers who were stranded in Siargao were also brought back to Manila by the airline via their rescue flights.
Arrival at Siargao
Our flight was on time and we arrived at the Sayak Airport before lunchtime. We were picked up by Siargao Bleu resort's van and the trip from the airport took about 30 minutes. It is just so refreshing to see the countryside, full of different hues of greens that include rice fields and mountain views.
Siargao Bleu Resort and Spa
We were welcomed with a hearty lunch when we arrived at the full service beachfront property. A plentiful seafood meal was served and it definitely brightened my day.
The weather this December is not perfect, but we were still able to catch the rays of the sun every now and then. It is just a matter of making the best of our time in the island.
Our room was the resort's terrace room. It had twin beds and had a veranda which offered great views of the pool and the rest of the property.
After checking in, we had time to explore the area and ended up having smoothie bowls in Cloud 9 well before dinner.
Siargao's tri island tour
We woke up and had breakfast early the next day as we got ready for our island hopping experience. The van ride from the resort took us to the port of General Luna.
After checking in with the port authorities, we were then led to our boat by our guide named Zack. The boat is comfortable and big enough for our group.
Our first stop is Guyam island which is about 2 kilometers from General Luna. The island is full of palm trees and is surrounded by white sand and crystal-clear waters. You will have ample time to go for a swim and just chill in one of the huts in the area.
Next stop is Naked island, about 20 minutes away. As the name implies, the 200-meter long white sand island is completely bare. Visitors can go for a quick swim, or just take photos. This is also a good opportunity to use a camera drone to capture the unforgettable surroundings from the air.
As the time for lunch nears, we headed to the last stop in the itinerary. Daku Island is the biggest of all three and where our iconic boodle fight meal will take place.
We were excited since we only saw pictures of the island's buffet offerings before we went to Siargao. This one didn't disappoint. We were served the ocean's bounty and it was more than we could finish. This is definitely one of the most memorable lunches I've had for a long time.
Siargao land tour
There was still a lot of time in the afternoon after we got back to the port. Our guide then took us to the coconut view deck where we were amazed by the human drones of Siargao. These guys mimic the movements of a drone while they use a cell phone. We definitely had fun with the experience.
Our van then took us to Magpupungko Rock Pools. It was already high tide in the afternoon, but we still did enjoy the beach and had snacks and bought souvenirs in the area. Well worth the visit.
We later passed by Maasin river and took pictures of the epic bent coconut tree which had a rope swing as an attraction to tourists.
Cloud 9
Last stop for the day is Cloud 9. Siargao is known for its surfing community and it just makes sense to come here and be a surfer for a day or two. A quick lesson on the beach will have you standing on a surfboard in minutes. If not, well, the experience is still very precious.
Will I return to Siargao? My answer is a big yes. The next time, I will make sure to have more time to explore inland and enjoy more of the food and the party atmosphere.
Image credits: Ardee P. de los Angeles