SPANISH is gaining wider popularity in the Philippines, as many Filipinos from the younger generations are taking a huge interest in studying the language of Miguel de Cervantes, Isabel Allende and Gabriel García Márquez.
For School Year 2021-2022, Instituto Cervantes de Manila had 3,412 students, compared to the 4,000 of its counterpart in New Delhi, India.
Dr. Javier Galvan, who is director of the Instituto Cervantes de Manila, told the BusinessMirror that he always believed the center's popularity remains strong among the Filipinos as the "place to be" in terms of broadening their knowledge in the Castilian language and culture.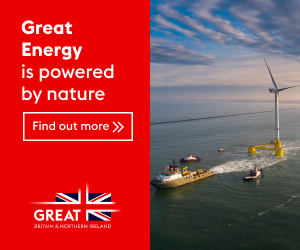 "We're not really surprised, because we're normally always in the Top 5 [among 'Institutos' worldwide]," Galvan proudly beamed.
He said the local business-process outsourcing (BPO) industry has also contributed to the growing popularity of Spanish, as several companies in the Philippines are hiring Filipinos who are both fluent in English and Spanish.
"Right now, [a growing number of] Filipinos are realizing the importance of Spanish," Galvan claimed.
Moreover, he said the booming BPO sector will make Filipinos realize why Spanish is quite important in the digital age.
According to Babbel.com, Spanish is the second-most spoken language in the world, next only to Chinese, with more than 450 million speakers around the world. The former is the third-most studied in the world, after English and French. Its 450 million native speakers speak Spanish as a second language.
In the United States, more than 43 million people speak Spanish as a first language, or about 13 percent of the population, and that number continues to grow. Moreover, the web site said the US is home to nearly 12 million bilingual speakers.
This makes the North American nation the second-largest Spanish speakers in the world, after Mexico, but one study predicts the former will be the largest by 2050.
Babbel.com revealed Spanish as the most studied language in the US. In fact, 50 percent of American college students, and more than 70 percent of K-12 enrollees, choose to learn Spanish.
This is significantly more than the 12 percent of college students and 15 percent of those in K-12 who chose French.