THE punishing trade restrictions the US government slapped in 2017 on prominent China-based technology companies that included Huawei and ZTE, ostensibly due to possible national security threats, have not eased, and there appears to be no indication the blacklist—which has been adopted by some US allies—would be lifted anytime soon.
Such sanctions would have crippled, even doomed, most companies. Indeed, Huawei, one of the top three smartphone brands in the world prior to the US ban, "rapidly lost both its global and domestic market share of consumer electronics," according to the Financial Times (on.ft.com/3W74DbA), forcing the company to regroup and adopt measures to stop the bottom from falling out. For one, it sold off the profitable mid-range Honor mobile phone sub-brand, and then—having lost access to Google and its apps and services—the company rapidly leveraged its considerable technology skills to create its own software ecosystem based on the open-sourced Android OS.
Five years after those US sanctions, Huawei seems to have regained its footing on what Eric Xu, the company's current rotating chairman, calls the "new normal." Xu, according to a January 5, 2023 report by www.sdxcentral.com (bit.ly/3k5lG0n), said, "In 2022, we successfully pulled ourselves out of crisis mode. US restrictions are now our new normal, and we're back to business as usual. It's been all hands on deck for the past year with every single member of the Huawei team working hard to navigate challenges and improve the quality of our operations."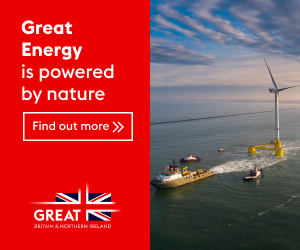 While it continues to work its way back to its pre-US sanctions glory days, Huawei has clearly lost none of its smartphone mojo—as clearly evident in its latest flagship release, the Huawei Mate 50 Pro.
First released in China in September 2022, the phone continues to burnish Huawei's long-established reputation as being no slouch in bringing hardware and software together to create a thing of power and beauty—and the Mate 50 Pro certainly is all that.
With dimensions at 162.1 x 75.5 x 8.5 mm, the phone weighs in at around 205 grams, which gives the Mate 50 Pro just the right amount of heft that makes it feel good and secure in the hand, while the rounded edges and the curved glass display overlay make it appear sleek and modern. No doubt adding to that aesthetic is that gorgeous glass back plate that, of course, makes the phone a fingerprint magnet—but whoever said that such gorgeousness is never high maintenance? However, if you are not inclined to buff the phone back to its gorgeous sheen after every use, the matter can be easily resolved with a nice case—a clear silicone jacket is included in the package, though we got ourselves a nice hard case.
The glass back plate, aluminum frame and glass display overlay are all fused together so seamlessly, so smoothly that the phone feels like one whole slab of glass. The faultless build Huawei has come to be known for easily won the Mate 50 Pro an IP68 certification for splash-, water- and dust-resistance under IEC standard 60529.
For those averse to fingerprint smudges, apart from the usual glass Black and Silver models, the Huawei Mate 50 Pro is also available vegan leather variant for the back plate in either Kunlun Orange or the just-released Kunlun Carbon Black. This vegan leather variant not only does away with the need of a getting a smudge-resistant case, such as what we did, but also gives the phone an even more premium look and feel.
In this age of social media, particularly in terms of content creation and consumption, it is not only camera chops that matter but also the size and quality of a phone's display panel. The Mate 50 Pro's screen will have no critics: a 6.74-inch OLED screen with a 2,616 x 1,212-pixel resolution (428ppi), 120Hz refresh rate, 10-bit color depth for over a billion colors, HDR10+ support—all those specs yielding sharp, brilliant colors and a viewing experience that can only be described as totally immersive and thoroughly pleasurable even at extended viewings. Sure, the Mate 50 Pro's screen does have a long notch for the Face ID system and the earpiece, while most premium phones and even some mid-rangers now employ "punchholes" or "cutouts" for those. That said, Huawei's choice to go for a notch makes the Mate 50 Pro stand out—and, yes, that nick isn't all that obtrusive to take away from the overall user experience.
By the way, it is not the Mate 50 Pro's display that is curved but the glass panel overlay, which gives that the illusion of a curved display. The glass panel is fashioned from what the company now calls the Huawei Kunlun Glass. In a release, the company talks up the new technology:
"Surveys reveal that half of the industry's after-sales maintenance cases are related to cracked or broken screens. A slight crack on the glass is often enough to require a repair, or even result in the entire screen, middle frame, and battery being replaced. Huawei engineers borrowed the robust features of reinforced concrete structures, and carefully considered the needs of phone users in creating Huawei Kunlun Glass.
"The Kunlun Glass coating consists of 10 quadrillion-level nanocrystals, which are made possible by composite ion strengthening, 24-hour nanocrystal growth at high temperatures, 108-step micro-crystalline matrix material and panel processing techniques, and 1600° platinum smelting technology, which boosts glass durability. The drop resistance of the phone is increased by 10 times. Huawei Mate 50 Pro phones are the first smartphones to ever garner the five-star glass drop resistance certification from Switzerland's SGS."
We have not quite summoned up the nerve to test that drop resistance, but YouTube and TikTok are replete with videos of the Mate 50 Pro emerging from drops of pant-pocket heights with nary a scratch on its screen.
The other headline feature of the Huawei's latest flagship is, of course, its rear camera system with all the sensors now housed in a massive circular island that definitely gives the Mate 50 Pro a very distinctive look. Distinctive enough, yes, to make Huawei's design decision quite polarizing—but it is something we quickly embraced, as the very massiveness of that island not only separates it from crowd of mobile phones with a design flourish but also does not make the phone wobble when placed on a table, which is not something you can say of the iPhone 13 Pro Max.
The imaging system that Huawei has brought together to the back of the Mate 50 Pro includes the primary 50MP camera, a 64MP with 3.5x a periscopic lens, a 13MP ultrawide-angle camera, plus a laser autofocus system. The front-facing camera is another 13MP ultrawide-angle camera carefully concealed in the screen notch. The company has ended its long and successful partnership with imaging giant Leica, replacing it with Huawei's own branded XMAGE camera system. We make no claims to being a photography savant by any stretch, but we imagine that hobbyists and aspiring photographers will be delighted the primary camera offers variable apertures they can play with to get their captures just as how they would like them to be. Meanwhile, we have no complaints about the images we have taken on the Mate 50 Pro. The phone is an excellent shooter.
As with all premium mobile phones, the Mate 50 Pro has the top-tier hardware spec one would expect: Qualcomm Snapdragon 8+ Gen1 4G SoC, Adreno 730 GPU, 8GB RAM, 256GB or 512GB storage (the one we have been playing with is the 256GB variant), dual SIM support (the second SIM slot can also be used for an NM Card instead), 4G LTE, WiFi 6, Bluetooth 5.2, NFC fingerprint scanner, 3D Face Recognition, IR blaster, USB 3.1 Type-C and so on. Yes, there is no 5G to be found here, this largely on account of those US trade restrictions. That said, 4G is a robust technology, and has a far more robust infrastructure support than 5G—a fact that Huawei clearly and smartly recognizes.
Needless to say, while the Huawei Mate 50 Pro remains to be a true Android device, it has neither Google nor its apps and services still—a fact that we thought we could not live with in a phone, given our dependence on Gmail, YouTube and a host of other Google services. Hell, we even pay a monthly fee to enjoy storage more hefty than the free 15GB that comes with every Google account.
However, as we have written about regarding other Huawei devices in the last couple of years, the company has mitigated much of the impact of Google's absence by creating a truly robust app ecosystem with the Huawei App Gallery, which now carries plenty of the must-have apps—from TikTok to Twitter, Snapchat to WeChat, Facebook to Grab, Zalora to Zoom. And, yes, other apps have also come to sharp relief to help resolve the so-called Google crisis, most notably Gspace. This fabulous app has allowed us to continue to use and enjoy everything Google, from Gmail to Chat, Maps, YouTube, Keep, Photos, Calendar and Books, with all our data and settings intact.
Listen, Gspace is available to use for free, sure but if you want to do away with the benign but nonetheless annoying ads that pop up whenever you launch Gspace and the Google apps you have installed, pony-up the paltry one-time fee to get rid of the ads. Which is what we did—and it was one of our best app purchases ever.
All things considered, Huawei still has work to do to regain its once-lofty standing in the mobile phone market. However, with its deep well of expertise in technology, which it has successfully parlayed not only in networking but also in cloud services, automation and wearables, it will continue to be a relevant and formidable presence in the consumer and other markets—and the truly excellent and exceptional Huawei Mate 50 Pro is reflective of that.