BARANGAY Ginebra San Miguel will be facing a one of a kind best-of-seven finals series in the Philippine Basketball Association on Christmas Day.
Coach Tim Cone and the Gin Kings have played in the finals against the best teams in the PBA but not against a strong foreign guest team the Hong Kong Bay Area Dragons, who stormed the pro league in Season 47 Commissioner's Cup.
"It's one of a kind for us, it's a different challenge and very exciting," Cone said after the finals news conference between the Gin Kings and the Dragons on Friday at the Novotel Manila. "The Dragons are well constructed so it's really a big challenge playing against Bay Area."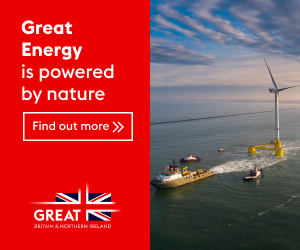 But Cone said they are playing for pride just like a national team defending its home turf.
"We have talked about this with the team. We are playing for more than just ourselves. We are playing for more than just Ginebra. We are playing for the league. We are playing for the country," Cone said, adding that they need to "protect their home against the foreign team."
Veteran LA Tenorio, 38, said he expects that this would be his best finals experience.
"We are really looking forward to play with a foreign team. It's my first time and I will make the most out of it," the seven-time champion Tenorio said.
Despite having import Justin Brownlee who is averaging 28 points, 10.2 rebounds and 6.8 assists in 18 games, the Gin Kings will be bracing for Hong Kong Bay Area's offense where it averaged 110.4 points in 17 games played.
For Tokyo Olympic bronze medalist coach Brian Goorjian, nothing but respect for the opposition.
"They obviously have a great team," Goorjian, also the coach of Tokyo Olympics bronze medalist Australian men's basketball team, said. "The game is going to come down to the players."
Import Andrew Nicholson is expected to anchor Hong Kong Bay Area's offense in the best-of-seven championships series after averaging 36.2 points and 13.3 rebounds in nine games.
"It's going to be a tough series and I'm very excited. I really appreciate every game," Hayden Blankley, who averaged 12.2 points and 7.0 rebounds per game, said. "Merry Christmas and Happy New Year."
Ginebra will be relying on Stanley Pringle, Scottie Thompson, Jamie Malonzo, Christian Standhardinger and Japeth Aguilar, among others, to beat the Dragons.
In the last 18 games, the Gin Kings are averaging 101.5 points per game. But the key to Ginebra's victory in the series is how they will limit Hong Kong Bay Area's productions.
Game 1 begins on Sunday — on Christmas Day — at the Mall of Asia Arena in Pasay City while Game 2 is set on December 28 at the Smart Araneta Coliseum.