Carly Rae Jepsen is returning to Manila to play a full headlining set at Wanderland: The Comeback!
Wanderland Music & Arts Festival has officially announced Carly Rae Jepsen as a headliner for their festival happening on March 4 & 5, 2023.
The festival has been dropping sneaky hints about Jepsen's addition to the lineup with dedicated fans dissecting each post and breaking down her tour schedules just to prove that a Carly Rae Jepsen return to the Philippines was in the books.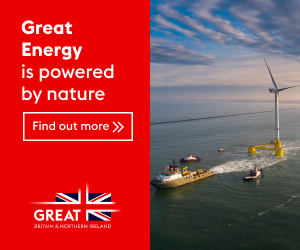 What better way to make a comeback than at Wanderland: The Comeback! We really really really really really like full-circle moments like this.
Carly Rae Jepsen has been renowned as a modern-era pop genius, consistently putting out records with the kind of energy that never loses her sparkle. If E·MO·TION (2015) won us over with '80s-influenced synth-pop classics, Dedicated (2019) was packed with '70s-inspired glossy yet sassy pop. The release of The Loneliest Time (2022) continues down that path, giving us her signature sound infused with new dynamic influences.
Jepsen has undeniably mastered the art of creating music that's strikingly pop paired with a serious lyrical punch–maybe that's why listeners can't keep away from her.
A huge party for everyone awaits when the fan-favorite Canadian superstar hits the Wanderland stage, so make sure you score your tickets now with the Wanderful Christmas Promo!
Wanderland's co-presenters, GCash and foodpanda, are offering an exclusive 15% discount on Regular and Star Wanderer tickets for their users and subscribers. Visit GCash and foodpanda's pages for more details.
Promo runs from December 19, 2022-January 12, 2023 or until supplies last.
Carly Rae Jepsen joins Phoenix (FR), Sunset Rollercoaster (TW), Men I Trust (CA), No Rome (PH), Stephen Day (US), Balming Tiger (KR), George (KR), Blaster and The Celestial Klowns (PH), Leo Wang (TW), August Wahh (PH) and The Sundown (PH).
More acts to be announced. Full lineup will be released soon—stay tuned to our socials to stay in the loop.
We Wander. We Win.
Wanderland: The Comeback
Co-Presented by: GCash and foodpanda
March 4 & 5, 2023
Filinvest City Events Grounds
#WanderlandMusicFest