The country's employment situation improved with the jobless rate reaching 4.5 percent in October, the lowest in 17 years, according to the Philippine Statistics Authority (PSA).
National Statistician Claire Dennis S. Mapa said the last time the country recorded the same jobless rate was in 2019. This rate was already the lowest since 2005 when the government adopted international employment monitoring standards.
Based on the Labor Force Survey, there were 49.35 million workers who are part of the Labor Force. This was 2.02 million more than the 47.33 million recorded in October 2021.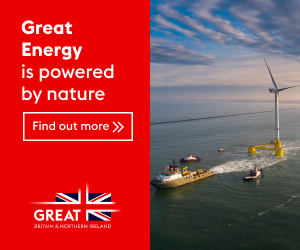 "Our move to finally open face-to-face classes at full capacity has paved the way for us to immediately address the learning losses from the pandemic—this is a precursor to a workforce that demonstrates competence and high productivity. Also, with children back in school, parents-at-home—especially mothers—are also able to pursue more income opportunities," Socioeconomic Planning Secretary Arsenio M. Balisacan said.
PSA also said the Labor Force Participation Rate (LFPR) was higher than the reported rate in the same month in 2021 at 62.6 percent but posted a month-on-month decrease of 732,000 individuals from the 50.08 million reported in September 2022.
The data also showed LFPR among males at 74.9 percent was higher compared to females at 53.3 percent.
Similarly, the employment rate was slightly higher among males at 95.5 percent than their female counterpart at 95.3 percent.
Meanwhile, the country's unemployment rate also fell back to pre-pandemic levels at 4.5 percent, translating to 2.24 million unemployed Filipinos.
This is a decline of 1.26 million from the 3.5 million unemployed reported in October 2021, and lower by 256,000 compared to the 2.5 million unemployed in September 2022.

In April 2005, the new unemployment definition, based on International Labor Organization (ILO) standards, was adopted per National Statistical Coordination Board (NSCB) Resolution Number 15 dated October 20, 2004.
Based on this, the unemployed include all persons who are 15 years and over as of their last birthday and are reported as without work and currently available for work and seeking work or without work and currently available for work but not seeking work due to various reasons.
These reasons include tired/believed no work available; awaiting results of previous job application; temporary illness/disability; bad weather; and waiting for rehire/job recall.