NESTOR COLONIA started his journey toward a possible return to the Olympics when he and two others kicked off the Philippine campaign on Tuesday (Wednesday in Manila) in the International Weightlifting Federation World Championships at the Gran Carpa Americas Coferias in Bogota, Colombia.
Colonia didn't get a modest result in his Olympic debut in Rio de Janeiro in 2016 but the 30-year-old veteran lifter from Zamboanga City was relentless for a possible qualification to the Paris 2024 Games.
He has the credentials to make the Olympics anew—he clinched bronze at the 2015 Houston world championships and gold at the Phuket Asian championships in the same year.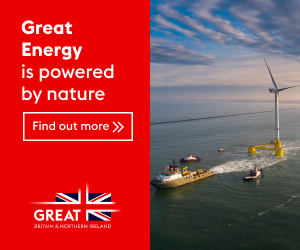 Colonia vied in Group B of the men's 55 kgs class, while Asian Youth gold medalist Rosegie Ramos and Lovely Inan plunged into action in Group B of women's 49 kgs.
Samahang Weightlifting ng Pilipinas (SWP) Secretary General Patrick Lee told BusinessMirror by phone that the Filipino athletes have strong chances of making the podium despite being in Group B.
"It doesn't mean that you're in Group B and you can't win a medal," Lee said. "As long as your lift is heavier than the Group A contestants, your chances are very bright. It happened already even in the Olympics."
In the world championships, medals—gold, silver and bronze—are awarded for snatch, clean and jerk and total lift—much unlike in the Olymics, Asian Games and Southeast Asian Games.
Colonia is competing against six weightlifters led by hometown bet Miguel Angel Suarez Mesa and Josue Brachi Garcia of Spain in his weight class.
Tokyo Olympics gold medalist Hidilyn Diaz goes for her first world championships gold medal in the women's 55 kgs event on Thursday, the same day John Febuar Ceniza steps into action in Group B of men's 61 kgs.
On Friday, it will be the turn of Tokyo Olympian Erleen Ann Aldo in Group A of women's 59 kgs and Dave Pacaldo in Group B of men's 67 kgs.
Asian champion Vanessa Sarno and 2019 Southeast Asian Games gold medalist Kristel Macrohon will compete in Group B of women's 71 kgs on Monday.
The Filipino weightlifters—except for Diaz Naranjo—are accompanied byn coaches Ramon Solis and Richard Pep.