The Department of Environment and Natural Resources – Pasig River Coordinating and Management Office (DENR-PRCMO) and the Rotary Club of Manila (RCM) have joined forces to clean up the Pasig River. As part of Rotary's supporting the environment initiative—one of Rotary's seven areas of focus—RCM has donated 395 floating trash barriers that will be used to prevent the trash from flowing into the river.
The Pasig River clean-up is a flagship project of the Rotary Club of Manila, and the club is committed to helping PRCMO clean up the Pasig River as part of its more significant effort to improve environmental conditions in the area. The club's donation of 395 heavy-duty floating trash barriers will go a long way in preventing the trash from flowing into the river and polluting it.
In addition to helping keep the river clean, these same trash barriers also act as a life-saving tool. Capt. Lomil Prado, Operations Head of PRCMO, reported that on November 21, an unidentified female was saved from drowning because of the trash barriers. He said the Philippine Coast Guard rescued the individual from drowning near the Intramuros-Binondo Bridge in Pasig River. "She was spotted in the water with a strong current, and the floating trash barriers helped prevent her from drowning," Capt. Prado said.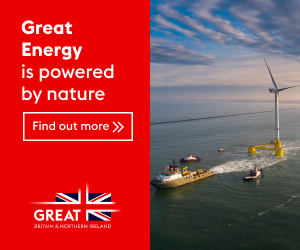 "We share our deepest gratitude to Rotary Club of Manila President Mr. Herminio S. Esguerra for his generous donation of 395 trash barriers that will help the PRCMO intercept wastes and other debris, fight marine pollution, and protect the Pasig River, our country's most vital water resource," said Dr. Joan A. Lagunda, DENR Assistant Secretary for Administration and Legislative Affairs and PRCMO Concurrent Executive Director, in a statement that was also published in PRCMO' s Facebook page.
"This is just the beginning of the PRCMO and Rotary Club of Manila's fulfillment of our shared commitment as partners in service to bring our vision for the Pasig River System to abundant fruition!"; she added.
RCM President Herminio Esguerra expressed the club's commitment to the Pasig River clean-up project." Our club, which is the first Rotary club in Asia, is proud to partner with DENR-PRCMO in their efforts to rehabilitate the Pasig River," he said. "Through this program, many communities will benefit from cleaner and safer Pasig River as well as a healthier environment for generations to come."
DENR-PRCMO and the Rotary Club of Manila are confident that by working together, they can help restore Pasig River and make it the vibrant waterway it once was. They are committed to continuing their partnership to bring about positive changes for the environment, the people, and future generations.