88Rising and Live MNL's Head In The Clouds Music & Arts Festival is easily one of the most anticipated music events of the year. Presented by Globe with GCash as major sponsor, the festival is happening this December 9 and 10 at the SM Festival Grounds in Parañaque City.
Hailed as the "Asian Coachella," Head In The Clouds is a unique festival in the sense that it specifically specializes on Asian music and culture from all around the around. Among the scheduled performers are Joji, Jackson Wang, NIKI, Rich Brian, eaJ, and YOASOBI. Special guest is ​​Grammy-winning hitmaker and EDM producer ZEDD. A lot of artists and a lot of music await fans at Head In The Clouds.
Many headliners will be performing in Southeast Asia for the first time. Hong Kong-based Jackson Wang is considered as a K-Pop legend. BIBI is one of the fastest-rising stars in Korea. MILLI is the very first Thai artist to perform at Coachella. YAOSOBI is a Japanese superduo while Warren Hue and Stephanie Poetri are from Indonesia.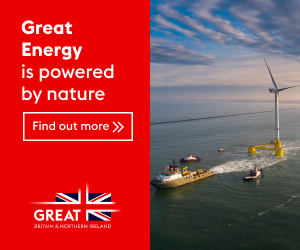 Filipino fans, in particular, would be happy to know that the Philippines is well-represented in the stellar lineup, with no less than SB19, Zack Tabudlo and Denise Julia included in the bill.
In addition, overseas-based sensations like Ylona Garcia, Manila Grey, Manila Killa and Guapdad 4000 are also featured headliners who consider Head In The Clouds as a happy Manila homecoming. So who exactly are these artists and why do they have a sizable following not just among Filipinos but music fans in general worldwide? Let's get to know them.
Ylona Garcia
Now based in the US, Filipino-Australian sensation Ylona Garcia first made waves as a popular housemate in the reality competition show, Pinoy Big Brother where she finished first runner-up. Even while inside the house, Ylona already showed a lot of promise as a singer-songwriter.
Since then, Ylona has successfully pursued a career in pop music. In 2020, Ylona performed her single, "Spilt Milk" on 88rising's Double Happiness Winter Festival. A year later, she signed with Paradise Rising and released her debut single for the label, "All That," the music video which garnered over a million views on YouTube just four days after it was released. To date, the video for "All That" has over 2.4 million views while her subsequent releases for Paradise Rising have also garnered views by the millions. She currently averages around half a million monthly listeners on Spotify.
Manila Grey
The name alone is a dead giveaway where the hearts of this Filipino-Canadian duo lie. Formed in 2016, Manila Grey is composed of Ghostride Neeko and Blame Soliven.
Their debut EP, No Saints Under Palm Shade, was released in 2017, and was followed by the full-length album No Saints Loading in 2019 which featured the Asia-centric single, "Night Code." Filmed across various cities during their sold-out Asian + Canadian tour including Taipei, Hong Kong, Singapore, Manila and their hometown of Vancouver, the video for "Night Code" is laden with the bright lights of the Far East capturing the pulse of the night and the aggressive flash of tuner cars.
In 2020, they released the singles "Shibuya" and "Blue Vegeta," from second album No Saints on Knight Street released last year. Manila Grey currently has over 183,000 subscribers in YouTube and average over 250,000 monthly listeners on Spotify.
Manila Killa
Born in the United States but "raised around the world," Chris Gavino a.k.a. Manila Killa is an acclaimed record producer with an expansive repertoire of accolades.
Specializing in melodic electronic dance music, he first gained prominence as one half of the successful house duo Hotel Garuda. Since forming his own independent record label Moving Castle, Manila Killa has housed acts like AOBEATS, Slow Magic, Khamsin, and many more.
After leaving Hotel Garuda in 2018, Manila Killa went solo and released his 2019 debut EP, 1993 which garnered praise from media heavyweights like Billboard, Forbes, and Ones To Watch adding to a laundry list of critical acclaim joining tastemakers like Complex, Paper, and NYLON.
With official remixes for Chvrches, The Knocks, Tegan and Sara, and performances at festivals like Firefly, Ultra Miami, Electric Zoo, 88rising's Head in the Clouds, and more, Manila Killa is defined in equal parts as a producer, performer, and in-demand collaborator. Dedicated to the consciousness of contemporary dance music, he is ready to finally share his debut album Dusk on July 21st, 2022. He currently has an impressive monthly average listeners of over 464,000
Guapdad 4000
Born Akeem Ali Douglas Hayes, Guapdad4000 or simply Guap, is a Filipino-American rapper, singer and songwriter. He is the first-ever artist signed by PARADISE RISING, a joint collaboration between Globe and 88Rising. The hip-hop sensation counts Pharrell Williams, Dom Kennedy and Mac Dre as among his musical influences.
Known for his trademark wit and humor as evidenced by fan favorite tunes like "Flossin'," "Prada Process" and "Gucci Pajamas," the West Oakland native has collaborated with numerous hip-hop artists, most notably on the hit single, "Costa Rica" with Bas and JID, and also featuring Reese LAFLARE, Jace, Mez, Smokepurpp, Buddy and Ski Mask the Slump God.
Named "the secret weapon of the [Revenge of the Dreamers III] sessions" by Complex, Guapdad 4000 has a Grammy nomination, a slew of viral singles, and tours with P Lo, Earthgang (Dreamville) and Denzel Curry already under his belt. With nearly a million monthly listeners on Spotify alone, Guapdad 4000 is definitely one to watch in Head In The Clouds.