You know something is worth it when you skip the Ateneo-UP game and two FIFA World Cup matches to watch an awesome jazz band make their debut performance at Tago Jazz Café.
The curiously named Kiss the Bride traveled north to play at Tago.
I have to admit that the one huge reason I went was to watch the amazing guitar work of Joey Puyat who I first saw play as a freshman at the Ateneo High School where his jazz band performed. That was my first time seeing a jazz band and they performed at an official school function.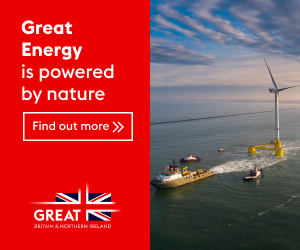 And of course, Puyat performed with Mother Earth and Boy Katindig (among others) where he made a name for himself as an incredible musician. He has also been a cohort of a similar and amazing musician in Johnny Alegre. So that gets an "A" in my book.
It seems like I wasn't the only one looking forward to Kiss the Bride's performance. To my knowledge, this has been one of the best attended and the most well-received shows at Tago. During the three-hour-plus sets, some folks left, many others arrived. Even the noisy folks at the table in the back who seemed more intent on talking, drinking, and scrolling up and down on their smartphones applauded vociferously.
And 70% of the songs performed were original compositions by keyboardist Tony Razon. Not just original songs, but beautiful ones with groove and meaning.
In fact, these songs got Puyat out of retirement.
"Tony called me one day and he said he had these original tunes he wanted me to hear," recounted Puyat.
"I'm done playing. I haven't played in 15 years," Puyat told Tony who he refers to as his "favorite cousin."
"Come on. just give it a listen," urged Razon.
"Okay. Huwag mga pogi jazz, ha," jokingly warned Puyat of what many consider a kiss of death for the cognoscenti.
"It sure was nice to be proven wrong," Puyat laughed afterwards. He was blown away; an understatement, he assured. And the fans were in for a treat to some lively jazz.
So Kiss the Bride was born (the bride is the music) – Razon on keyboards, Puyat on guitar, Cecile Rodgers on keyboards and vocals, Julius Lopez on bass, Fernando Mendoza Jr. on drums, and a bit later, Mel Torre on vocals.
The music they play is largely original. Their set at Tago had about 12 original compositions from the breezy "Devil Darlings" and "Subway" that opened their show to the flamenco-influenced "Adios Carnaval" and "Matador."
The band even has a sense of humor as there is a track that was inspired by cinematic villain Freddy Kreuger in "Freddy Comes Knockin'" that is ironically in all likelihood their first single of their first offering on vinyl (to be released sometime in 2023).
And "Freddy Comes Knockin'" is a playful tune with plenty of good vibes.
The music the band plays is a mix of many of Razon's influences – Latin, smooth jazz, with some pop overtures, tinges of Ramsey Lewis and David Benoit strung across multiple movements and time changes with room for improvisation.
And it takes advantage of a virtuoso talent like Puyat, who when he performs is focused and plays as one with his instrument. Eyes closed, his nimble fingers dance across his brick-colored Gibson ES.
Razon is a contrast as his eyes match his keys' delight as his band gives life to his compositions.
Rodgers' subtle keys, gossamer and gentle vocal inflections nicely complement the powerful range of Torre who effortlessly floats torch to scat to wistful and yearning.
Lopez, while content to play in the background, is steady and silent. But a bulwark in the beat along with the expressive drumming of Mendoza who keeps the joint jumping.
It's way past midnight and yet Tago Jazz Café is swinging. And the audience knows they are watching a great performance by a damn good band.
And with that, you may Kiss the Bride.