A Philippine startup won the grand prize in the Business Innovation Category of the Top Ten Innovators (TTI) of the Shell liveWIRE (SLW), a global competition that highlights and rewards innovative and impactful entrepreneurs.
Nanotronics Inc., funded by the Department of Science and Technology-Business Innovation through S&T for Industry Program (DOST-BIST), is a tech startup pioneering in the production of sustainable nanomaterials derived from highly renewable indigenous plants for various industrial application.
Shell LiveWIRE web site said Nanotronics, with Dr Jerome Palaganas as co-founder and CEO, produces nanomaterials as an alternative to plastic packaging.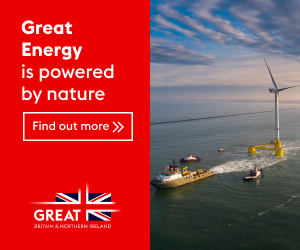 Through Nanotronics's project with the DOST-BIST, the company's nanotechnology materials are being used to develop and produce sustainable material solutions for packaging application intended for the fast-moving consumer goods industry.
Its nanomaterials are intentionally not sourced from trees nor food-based plants to allow full sustainability of its feedstock.
The selected feedstock for Nanotronics's nanomaterial products is highly renewable as it can be grown and harvested almost yearly.
Paper per se as packaging material was seen to have inherent weaknesses, as it is lacking in mechanical strength and barrier properties.
Nanotronics's nanomaterial products enable mechanical strength and barrier properties on paper in packaging, while maintaining the full biodegradability of the final paper-based packaging product, the DOST-BIST said.
Likewise, the final product can decompose at ambient temperature and without industrial intervention.
The same nanomaterial products have enabled the startup to recently produce its biobased and biodegradable plastic, which is intended as an alternative for single-use plastic.
Nanotronics's winning the SLW award is a historic moment for the Philippines as it is the first time in the 40-year history of SLW TTI to have a winner from the Philippines.
This also opened opportunities for the winner to have access to global market and support from SLW global, said DOST-BIST in a news release.
The award was designed to highlight and reward impactful Shell LiveWIRE entrepreneurs, who are making positive contributions toward social impact, environmental sustainability and business innovation.
Nanotronics bested 203 entries coming from 22 countries globally.
The company was also the inaugural Grand Tech Winner of SLW Philippines in 2020 besting 154 tech startups in the country. It was in 2020 that the SLW was first launched in the Philippines.
Nanotronics's win was announced in the 2022 TTI virtual and global awarding ceremony held on November 15 and published on the Shell LiveWIRE web site on November 16.
Two other Philippine entries won in the top 10, the Shell LiveWire web site said.
They were Henry James Sison of Agro-Digital PH that provides an end-to-end digital marketplace and value-chain training to help smallholder farmers make sales and manage their products; and Don Pansacola of NextPay, which offers small businesses tools to help them scale by automating processes to send, manage, and receive money.
The others in top 10 were from Malaysia, Brazil, Egypt, Indonesia, Mexico and Kazakhstan
The top 10 winners were selected from a 21-person shortlist by a combination of a public vote and an expert judging panel, the web site added.