The builder and operator of the Cavite-Laguna Expressway (Calax) has to spend more than the thoroughfare's original project cost because of the delays in the delivery of right of way (ROW).
During the media inspection of the expressway, MPCALA Holdings Inc. (MHI) CFO Chris Lizo said the company had to spend "15 percent" more than the original project cost of roughly P34.5 billion, as the government has yet to fulfill its duties in delivering the needed easement to build the road.
Citing the concession agreement for the project, Lizo said the government should have delivered the ROW for Calax in July 2017. However, to date, the Department of Public Works and Highways (DPWH) has only delivered 64 percent of the ROW for Cavite and 99 percent for Laguna.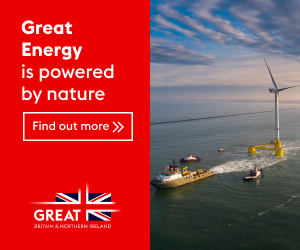 "We are now two and a half years delayed in construction because the right of way has been delayed for five years," he said. "If there is opportunity to construct, if there is contiguous right of way, we continue to build."
One critical portion of the expressway lacks a parcel of land roughly 450 meters long that prevents the company from opening another section of the Calax.
Subsection 4 or the Silang (Aguinaldo) Interchange to Silang East segment has yet to be completed because of right of way issues.
This has caused the company to commit to open the said segment by the first quarter of 2023, a quarter delayed from the recent December 2022 commitment.
"The target date of opening of the Silang (Aguinaldo) Interchange has been moved several times, with the latest target completion, being December of 2022 again uncertain," Raul Ignacio, president of MHI said.
The Silang (Aguinaldo) Interchange is the fifth of the eight segments of the 45-kilometer Calax. It's a 3.9-kilometer, two by two lane expressway from Silang East Interchange to Aguinaldo Highway in Cavite.
To date, 64 percent of this subsection of the Calax expressway has been finished.
Lizo noted that should the government be able to deliver the easement requirements this year, the company should be able to gun for the completion of the whole 45 kilometers of Calax by end-2023.
Currently, Calax's operational segment spans 14.24-kilometer with interchanges at Greenfield-Mamplasan, Laguna Technopark, Laguna Boulevard, Santa Rosa-Tagaytay, and Silang East.
Other interchanges of Calax, namely, Open Canal, Governor's Drive, and Kawit, are targeted to be completed by 2023. Upon completion of the entire public-private partnership project of the DPWH and MHI, it will connect to the Manila-Cavite Expressway in Kawit, Cavite.