AFTER more than a decade that some preschoolers in Cebu had no permanent place to learn, Aboitiz Group's subsidiary and corporate social responsibility arm have now provided them a permanent structure for studying.
This was made possible after Cebu Private Power Corp. (CPPC) and the Aboitiz Foundation Inc. (AFI) recently donated a new daycare center to Barangay Ermita in Cebu City—which was timely since in-person classes have resumed after the two-year break caused by Covid-19 lockdowns.
In 2013 a fire hit an area of the community, which left thousands of residents homeless. The incident likewise left young learners "school-less," as the nursery in the neighborhood was razed to the ground. With the displacement of the residents following the incident, the area was reclaimed by the city government and was then converted into a parking lot.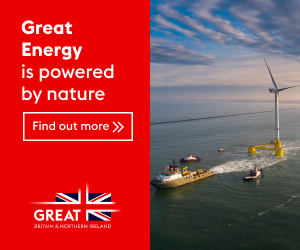 Together with her co-educators, Nenita Riveral, who has been teaching preschoolers there for 13 years, had to "borrow" classrooms from other day-care centers in the village for a while. They had to lease small spaces from various landlords between 2015 and 2019, and then move from one place to another whenever their rents expired.
"We're grateful that we now have our classrooms since we only used to rent a place back then. We also no longer need to move whenever our lease expires, which allows the barangay to save on expenses. Thank you, CPPC, for helping us," Riveral said in Cebuano.
The facility was constructed in August and completed the second week of September. The air-conditioned center houses two classrooms, with each able to accommodate 15 learners. At present 60 students from two of the five sitios in the community—Warwick Barracks and Kawit—are enrolled.
"We only requested a simple structure that we can use temporarily, but CPPC gave us more than we expected," said Chairman Mark Miral of Brgy. Ermita.
According to CPPC Operations Manager Bernie Buanghug, the company hopes that the day-care center will become a safe place where preschoolers in the community can learn and grow: "Through these projects, we hope to continue uplifting the lives of the communities we serve. This is our contribution to the AboitizPower purpose of transforming energy for a better world."
The AboitizPower unit believes in the importance of education among the youth, and has long been at the forefront of promoting its development in Ermita. In 2018 the firm donated technical-vocational equipment to Don Carlos A. Gothong Memorial National High School to help students maximize their skills.
CPPC operates and manages an oil-fired power plant in Cebu City, embedded within the franchise area of AboitizPower subsidiary Visayan Electric Co. It delivers power directly to the distribution utility's circuits and its customers.