Globe Telecom has normalized its operations in the National Capital Region and brought back its services in regional areas struck by tropical storm Paeng.
As of Monday, its ground crews have started crucial work, restoring call, text and data connectivity in all Metro Manila areas where its service was affected by the storm.
All services have also been fully restored in Laguna, Palawan, Masbate and Western Samar.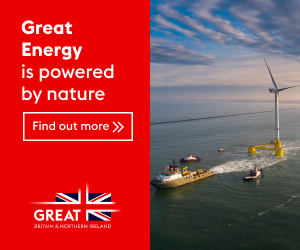 Areas nearing 100-percent completion include Albay, Camarines Sur, Catanduanes, Palawan, Sorsogon, Bohol, Guimaras, Leyte, Negros Oriental, Northern Samar, Siquijor and Southern Leyte.
Meanwhile, restoration efforts continue in other storm-hit provinces still experiencing power outages and mobility problems because of impassable roads.
These include Cavite, Quezon, Marinduque, Romblon, Aklan, Antique and Capiz.
"Our ground crews are working through the long weekend to immediately restore services in areas hit by Paeng, as connectivity is crucial in response and recovery efforts," said Globe Chief Sustainability and Corporate Communications Officer Yoly Crisanto.
"We are working through limitations such as continuing commercial power failure and obstructed roads in affected provinces, but we're doing the best we can to bring our services back up in these areas."
As part of its emergency response, Globe also sent immediate support for affected families, including free connectivity and medical aid.
The telco giant put up free call and charging stations in the following areas in Santa Monica Parish Church, Barangay Poblacion Ilaya, Panay and at GMart in Boac, Marinduque.
KonsultaMD is also extending health consultations pro bono for one month to provide medical support to storm survivors.
They may use the code LIBRENGKONSULTA to avail of these via the KonsultaMD app or by calling (02)7798-8000. Support sessions with a licensed mental health professional are also available for free for a month with the code HEREFORU.
Globe subscribers are encouraged to help the affected families by donating their rewards points. To donate, they just need to go to the new GlobeOne app, tap "Redeem", choose the Donations tab, and select which partner where they would like to send help.
Donations will be divided among partners, such as ABS-CBN Foundation, Ayala Foundation, GMA Kapuso Foundation, Rise Against Hunger Philippines, and Tzu Chi Foundation, who will then send support to beneficiaries.
To donate through #GCashGivesBack, GCash users just go to Pay Bills, tap "Others," then #GCashGivesBack. Proceeds will be sent to partner organizations ABS-CBN Lingkod Kapamilya, Ayala Foundation, Caritas Manila, GMA Kapuso Foundation Inc., Philippine Red Cross, Save the Children, UNICEF, and World Vision.