Filipino financial technology platform NextPay operator NextEnterprises Inc. is targeting the independent medical professionals market, which has seen tremendous growth over the last few years with the accelerated digital transformation in the Philippines.
NextEnterprises CEO Don Pansacola said independent medical professionals can use their platform to transact with their patients and suppliers, helping them collect and send money and manage their finances.
"We see a huge potential in tapping the independent medical professionals market, as the budding sector continues to grow along with the accelerated digital transformation of the Philippines," he said.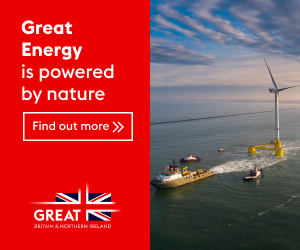 "Medical professionals [who] engage in telemedicine and onsite consultations can leverage [our] platform to run their daily operations effectively, allowing them to focus on serving their patients instead of managing their business finances."
By using the platform, doctors and other healthcare professionals are able to accept payments from different channels–from QR codes, eWallet, debit, credit, to direct bank transfers–providing them and their patients flexibility and greater convenience, he added.
They can also keep track of their business activities using a digital ledger that integrates all of their transactions, enabling them to manage their finances more efficiently and accurately, Pansacola said.
To date, several medical professionals have signed up with NextPay to avail of the different benefits it offers, including increased transparency and security, constant growth and customer-centric solutions.
"Aside from being convenient, NextPay was also more affordable compared to other payment solutions. It provided me with ease of collection of receivables, especially since payments can be done online," Dr. Juan Carlo M. Peralta, a veterinarian who uses NextPay, said.
After conducting teleconsultations, doctors can easily accept payments through single-use and reusable payment links, which will then redirect patients to a page wherein they can choose their preferred payment method, such as credit cards, eWallets, or direct debit.
Medical practitioners who also hold onsite consultations–doctors, veterinarians, dentists and cosmetic doctors–can also opt to use NextPay's unified QR Code payments system. Patients simply have to scan the QR code and choose their preferred payment method.
The collected funds for both Payment Links and QR Codes will be credited to their NextPay account. Both solutions increase data security for independent healthcare professionals, since they remove the need to manually share and divulge bank information to receive payments electronically.
Independent medical professionals can also use NextPay to conveniently pay their suppliers or even their employees through NextPay's disbursement feature.
Aside from these, NextPay also relieves medical professionals of the burden of manually recording every transaction. NextPay provides users with a dashboard that enables them to track their transactions and provides for easier accounting and bookkeeping since it displays the names of those who paid and the date of the transaction, without any need for screenshots of payment from patients.
The digital consultations market saw a spike of 170 percent in 2020. Teleconsults continue to be a trend as it has become embedded in the Filipino lifestyle.
"By providing them with the right tools and services, we are able to empower independent medical professionals to integrate digital finance into their daily operations. Our drive to provide them with digital financial solutions is aligned with our goal of putting the power of big banks to growing businesses," NextPay Chief Experience Officer and Co-Founder Aldrich Tan said.
NextPay is backed by Silicon Valley-based startup accelerator Y Combinator, Singapore-based venture capitalist Golden Gate Ventures, the Ayala Group's Kickstart and Gentree Fund, the private investment vehicle of the Sy Family of the SM Group conglomerate and other investors.