WITH the Philippines marking National Mental Health Week in mid October, Globe is shedding light on the silent battle the Filipino youth face as they spend more time online, such as cyberbullying which they face mostly by themselves.
To lend support to the embattled youth of today, the telco giant is undertaking a holistic effort to spread awareness on the negative effects of online threats on children's mental health, equipping parents and guardians on how to protect children against these risks, and providing a platform where they may get expert help for free.
Globe and KonsultaMD have partnered to offer one free session with a mental health professional for children, their parents and guardians who may have been affected by cyberbullying. It can be redeemed with the code MAKEITSAFEPH on the KonsultaMD app.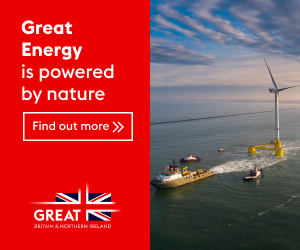 At the same time, Globe equips parents and guardians with the tools to protect the mental health of their children through its online safety platform www.makeitsafe.ph/.
The site, which features the A to Zs of cyberbullying glossary, decodes for parents and guardians current Internet emoji slang as a way of equipping them to be vigilant against signs of cyberbullying and other online threats. For instance, parents may not be aware that a combination of the smirking face and nail polish emojis means "I'm better than you." A fairy emoji, meanwhile, means something really nasty is about to be said in an online chat.
The site is also available in chatbot form through Globe Bridging Communities. It has been visited over 30,400 times since it launched in mid-July.
The telco has also partnered with popular Facebook parenting communities Glam-o-Mamas and Usapang Nanay to bring important discussions on child online safety and responsibility, digital wellness and mental health straight to parents.
"Globe is working to make the digital space safe for Filipinos by espousing Tech4Good. We urge parents and guardians to be better digital protectors of their children by teaching online safety and responsibility," said Yoly Crisanto, Globe group chief sustainability and Corporate Communications Officer.
Many are unaware of the worsening situation in select parts of the Philippines where about 60 percent to 80 percent of children aged 12 to 16 have experienced cyber violence, according to a 2015 study by Stairway Foundation. A third of these deplorable acts are in the form of verbal abuse over the Internet or on mobile, while the rest involves sexual messages.
According to KonsultaMD psychologist Dr. Mec Perez, cyberbullying occurs in various forms. It includes rude and hateful memes and comments, rumors that cause pain and embarrassment, threats of physical harm and exposure of private content and information, and acts that push people to commit suicide.
Since such incidents can create lasting emotional and psychological scars, Globe stressed that teaching online safety and responsibility must start at home, especially with the popularity of social media in the Philippines, where there are an estimated 92 million users as of January this year.
More information about Globe's efforts can be found on online safety platform.