THE 19th Asian Games in Hangzhou next year ranks high in Ernest John "EJ" Obiena—next to his bid of returning to the Olympics in Paris 2024.
An Asian Games medal—outside of the Olympics—remains missing in Obiena's collection that includes a world championships bronze, two Southeast Asian Games golds, another in the Wanda Diamond League and more than a dozen more in Europe.
"Yes, it's very important on my part as the Asian record holder," the 26-year-old Tokyo Olympian told BusinessMirror, who's in town with girlfriend, German long jumper Caroline Joyeux, for a three-week vacation.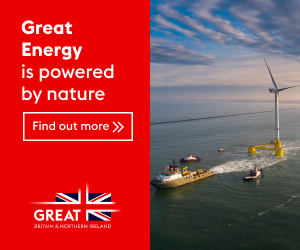 Although he owns the Asian record at 5.94 meters, Obiena admitted he just couldn't relax in the Asian Games, which China is hosting for the third time after Beijing 1990 and Guangzhou 2010.
His potential rivals include No. 27 Bokai Huang of China and No. 34 Seito Yamamoto and No. 44 Masaki Ejima, both from Japan, and No. 63 Patsapong Amsam-Ang of Thailand.
"We have two Japanese guys and the Thai guy who can jump 5.60 meters, then you have a Chinese guy that can jump 5.80 meters," said Obiena, whose 5.94 meters personal best stands as the Asian record and is ranked No. 3 in the world—behind Sweden's Armand Duplantis and the US's Chris Nilsen—after clinching bronze in Eugene, Oregon, last July.
Despite his seemingly unreachable numbers, Obiena said he couldn't count his Asian rivals out.
"It's not like a walk in the park jump," he said. "I'm confident though with my ability but I respect them."
Obiena competed at the Jakarta 2018 Asian Games but was then recovering from an anterior cruciate ligament (ACL) injury and wound up in seventh place. Yamamoto set a Games record 5.70 meters to bag the gold, with another Chinese, Yao Jie (5.50) and Amsam-Ang (5.50) completing the podium.
Obiena will also compete in the 2023 Asian Indoor Athletics Championships in Kazakhstan in March and Cambodia 32nd SEA Games in May before the Hangzhou Asian Games September 22 to October 8.