The municipal government of Naic, Cavite is set to accommodate at least 700 more families from the city government of Manila to help with the relocation of informal settlers.
Informal settlers in Manila have long been an issue in the area. In response, Manila Mayor Joseph E. Estrada said he and Naic Mayor Junio Dualan are set to sign a memorandum of agreement (MOA) for the "off-city" relocation of the ISFs living along roadways that are considered danger zones. The relocation of informal settlers in Intramuros was just one step.
Beyond Manila, Pasig City has also enlisted the assistance of other provincial local government units to help.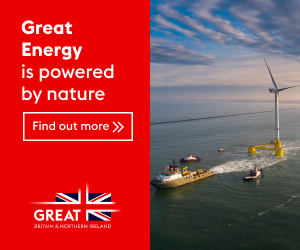 The ongoing problem of informal settlers in Manila
Squatting in the Philippines is a huge and ubiquitous problem.
Everywhere and anywhere in the country, we see an onslaught of poverty-stricken families occupy both government and private lands. Many complain that the existence of these informal settler families is unsightly–but beyond the aesthetics, we must look at their situation with compassion. Informal settlements are often hazardous as they do not follow housing standards and are often unkempt, especially since they lack the proper utilities.
From a social perspective, housing and relocation is absolutely essential to solve this societal ill. However, there are only a few housing projects in the country. Of course, when we speak of housing, this means safe, affordable, and accessible housing options for families and individuals–not small designated spaces for the informal settlers.
Still, when it comes to informal settlers and their relocation, small houses are better than none at all. With families in Intramuros to resettle by April, there are obviously ways in which local government units can help with the relocation of informal settlers. Coordination, proper communication, and better urban planning are just some of the ways to eradicate this problem.
Programming the relocation of informal settlers in the Philippines: how is it going?
Aside from Manila and Naic, the Pasig River Rehabilitation Commission (PRRC) recently secured 3,500 housing units for informal-settler families (ISFs) living along the Pasig River, in several relocation areas in Bulacan, Rizal and Cavite.
"The housing units are for the 1,091 informal-sector families the PRRC plans to relocate from danger zones of the Pasig River and its tributaries in the last half of 2017," newly appointed PRRC Executive Director Jose Antonio E. Gotia said on Tuesday.
Explaining his office has worked with the National Housing Authority (NHA), Goitia added the 1,091 families are now undergoing pre-qualification and can expect "to live in secure and decent-living accommodations and start their lives anew, away from the congestion and danger of the Pasig River."
The relocation sites are in Katuparan Village, Norzagaray Heights and Norzaaray Homes in Norzagaray, Bulacan; Sta. Martha Homes in Morong, Rizal; Padre Pio, Pandi, Bulacan; Low Rise Building in Camarin and Tala, Caloocan City; and Southville Village in Barangay Caboco, Trece Martires, Cavite.
"We have more than enough housing units for the informal sector families already identified and for those who will still be qualified," Goitia said. There are 47 esteros, or water tributaries, in the entire National Capital Region, he said, and 16 of these have been rehabilitated while the remaining are for further development—hence, the construction of housing units in several appointed relocation sites.
In terms of relocating the informal settler families in Manila, Estrada bared that, among several mayors in Bulacan and Rizal that he had reached out to, only Dualan readily obliged to work with the city government of Manila in addressing the issue of informal settlers.
Naic is expected to provide a better living environment for the ISFs without denying them enough opportunities to earn a decent living, since the municipality is but a two-hour drive from the capital and is not as far off as other government-run relocation sites, such as those in Bulacan.
The city government of Manila is convinced that Naic could provide a safer environment for the 700 ISFs who are currently living along roadways, sidewalks and under bridges, specifically in del Pan; San Miguel area near Malacañang; Muelle de la Industria near the Philippine Coast Guard headquarters in Port Area; R-12 NDC compound in Santa Mesa near the Polytechnic University of the Philippines; Piña Avenue, Sampaloc; and Panaderos Street in Santa Ana.
Danny Isideriom, chief of Manila's Urban Settlement Office, said the soon-to-be-finalized agreement with Naic was concluded in just a couple of discussions. Dualan had met Estrada in a courtesy call last week, he added.
Based on the MOA now under review by the City Legal Office, Isiderio said Naic, being the "receiving" local government unit (LGU), has agreed to absorb 700 ISFs composed of about 3,500 individuals from Manila in exchange for a few concessions.
For the part of Manila as the "sending" LGU, it will be donating to Naic two brand new dump trucks worth around P3.4 million and a financial assistance of P2,000 per year, per family—or around P1.4 million a year—to the Cavite town.
"We find this reasonable because we're talking about 700 families who will be receiving basic services from the host LGU," Isiderio said. "They can't be taking blessings from the mouths of legitimate residents of the town."
This give and take between several cities tells us that there is a relatively larger concentration of informal settlers in urban areas, rather than rural provinces. However, this also begs the question of how the relocation of informal settlers affect the provinces, particularly areas which are already densely populated.
Finding home: The challenge of resettlement and relocation
When it comes to relocating informal settler families, the term home has become even more important.
While it is quite obvious that their homes before relocation were less than acceptable, providing suitable accommodation is more necessary. After all, if they feel at home–safer and less financially challenged–in former homes or informal settlements, who's to say that they won't go back to these structures? This is why urban planning is essential for any city and, more importantly, for any resettlement initiative.