ERNEST JOHN "EJ" OBIENA has a full three weeks ahead of him to rest his mind and body before he plunges into a spartan-like 2023 season to prepare for his qualification for the Paris 2024 Olympics.
"I'm staying here for maybe three weeks, I'm not sure yet when I'll be returning to Italy, but I'll surely be back there," Obiena, the world No. 3 in men's pole vault and Asian record holder told media after his courtesy call on Philippine Sports Commission chairman Noli Eala at the agency's offices inside the Rizal Memorial Sports Complex.
Obiena arrived at around 7 a.m. at the NAIA Terminal 3 on Thursday and with him is his girlfriend, German long and triple jumper Caroline Joyeux. They were met at the airport by his parents Emerson and Jeanette, a welcome party from the Philippine Sports Commission, and well-wishers.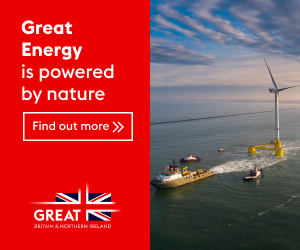 They proceeded to the PSC where Eala was waiting to warmly welcome them.
Eala praised Obiena's dedication and sacrifices and said he's now one of the faces of Philippine sports.
"This is exactly the kind of momentum we need in Philippine sports," said Eala, who was joined by Commissioner Olivia "Bong" Coo and top PSC officials in welcoming Obiena and Joyeux.
On Friday, Obiena and his entourage will motor to Tagaytay City where Philippine Olympic Committee (POC) President Rep. Abraham "Bambol" Tolentino and the POC Executive Board set up a separate welcome lunch.
Obiena and Joyeux have big plans for a major vacation.
"We're planning to go somewhere, in some islands…to really just disconnect," Obiena said. "It's been three years that I haven't had a rest or an off-season."
Obiena was in the country in 2019 to win gold at the 30th Southeast Asian Games at the New Clark City Athletics Stadium. He returned to his training base in Formia, Italy, got locked down there for most of 2020 but toured Europe—and the Tokyo Olympics last year—when health restrictions were eased.
Obiena faces some 18 months of rigid and strenuous program and competition to qualify anew for the Olympics in Paris and braced himself for a program his legendary Ukrainian coach prepared for him.
"Vitaly [Petrov] said this is going to be my last time going here before Paris," Obiena said. "He already planned the things we need to do. Hopefully, we will stick to it and manage everything going there."
For the meantime, it's relax and vacation mode for the 26-year-old Obiena and, of course, Joyeux.
Obiena met Joyeux, Germany's sixth-ranked long jumper, in Formia. They hooked up after that but maintained a long distance relationship.
"As a boyfriend, EJ is very, very good…he's like a brother and a friend," said the 21-year-old Joyeaux. "We have a long distance relationships from Formia to Berlin."
Joyeaux is not only a first-timer in the Philippines, but also in Asia.
"I'm looking forward to a normal lifestyle here…and the food and beaches," she said.
They've been a couple for two years.