Amid the reported rise in the price of goods and commodities, the Department of Trade and Industry (DTI) is urging supermarkets to carry stock keeping units (SKU) listed in the suggested retail price (SRP) bulletin to provide consumers with a wide range of choices.
Through its Fair Trade Enforcement Bureau (FTEB), DTI said it has been doing rounds to keep a close watch on the price of basic necessities and prime commodities (BNPC), including school supplies.
Consumer Protection Group (CPG) Assistant Secretary Ann Claire C. Cabochan spearheaded the DTI monitoring teams in inspecting SKUs in two supermarkets and two bookstores in Caloocan City on August 19.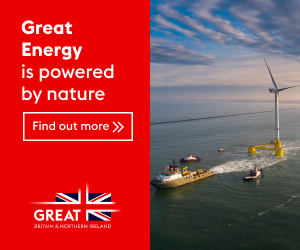 The monitoring teams observed that one of the supermarkets they inspected did not carry any of the 16 SKUs of canned sardines in tomato sauce listed in the latest SRP bulletin.
"It would be better if the supermarkets carry SKUs in the SRP bulletin as it provides consumers with a wide range of quality and reasonably-priced products," Cabochan said.
The monitoring teams also noted three of the firms they visited are compliant with the SRP bulletin released last August 12, while only one was issued a letter of inquiry (LOI) for a school supply item priced higher than the SRP.
With this, the bureau said it had to oblige the store to submit a written explanation within 72 hours from receipt of the letter.
"Even if the non-compliant firms expressed their commitment to comply, they will be issued with an LOI. Through the regular inspection by our price monitors, rest assured that the DTI will act on any further noncompliance with the SRP," Cabochan said.
The trade official highlighted the importance of adhering to the SRP bulletin as it reflects fair and honest business practice, which increases consumer confidence.
Meanwhile, upon careful assessment of the prices of bread, the monitoring teams affirmed that all of the brands are compliant with the SRP.
The DTI-FTEB weekly monitors the price and supply of basic necessities such as, but not limited to canned sardines, processed milk, powdered milk, coffee, bread, instant noodles, salt, detergent soap, bottled water, and candles.
Prime commodities, on the other hand, include but are not limited to canned meat, vinegar, patis, soy sauce, toilet soap, paper, school supplies, batteries, flour, cement, G.I. sheets, hollow blocks, construction nails, light bulbs, electrical supplies, and steel wires.
Republic Act No. 7581, as amended by RA 10623, or the Price Act gives the trade department along with other implementing agencies such as the Departments of Agriculture, Health, Environment and Natural Resources and Energy, the mandate of ensuring the availability of BNPCs at reasonable prices at all times, without denying legitimate businesses a fair return on investment.
Image credits: Patrick Roque via Wikimedia Commons CC BY-SA 4.0