PRESIDENT Ferdinand "Bongbong" R. Marcos, Jr. has designated former Foreign Affairs Secretary Teodoro Lopez Locsin Jr. as the new Philippine Ambassador to the United Kingdom. 

In a brief statement on Sunday, Press Secretary Beatrix "Trixie" Cruz-Angeles confirmed Marcos nominated Locsin for the position. 

"We confirm the appointment of Teodoro Lopez Locsin Jr. as the Ambassador Extraordinary and Plenipotentiary to the United Kingdom of Great Britain and Northern Ireland," Angeles said. 

With the assignment, Locsin will also have concurrent jurisdiction over Ireland, Isle of Man, Bailiwick of Jersey and Bailiwick of Guernsey. 

Marcos issued the nomination papers of Locsin last Tuesday. 

Locsin can assume his new position once he gets the approval of the bilateral Commission on Appointments (CA).
A Harvard-trained lawyer, TV host and three-term Makati congressman, Locsin headed the Department of Foreign Affairs (DFA) during the administration of former President Rodrigo R. Duterte. His tenure included the very challenging pandemic years when he led Manila's diplomatic drive to gain a headstart on access to vaccines against Covid-19 when the world was still scrambling to get them. He also oversaw the support services and repatriation of thousands of overseas Filipino workers who were either stranded, lost their jobs, or became ill at the height of the pandemic .
It was also during his term when Duterte ordered the termination – and then changed his mind and allowed its continuation following a review – of the Philippines's Visiting Forces Agreement (VFA) with the United States.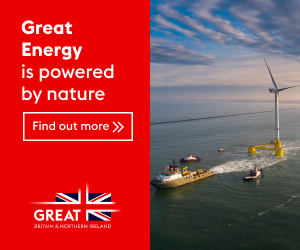 A journalist-publisher from Negros's publishing clan, Locsin is also a columnist (on leave) for the BusinessMirror.  
Image credits: AP/Olivier Matthys