The proposed national budget for 2023 is actually P5.856 trillion, or P588 billion bigger than the oft-quoted P5.268 trillion, a leader of the House of Representatives.
Deputy Speaker Ralph Recto, in a news statement, said the P588 billion outlay represents the Unprogrammed Appropriations portion of the 2023 national budget.
He said the fund lacks details, describing it as "588 billion shades of grey," which the government must itemize and render "in black and white."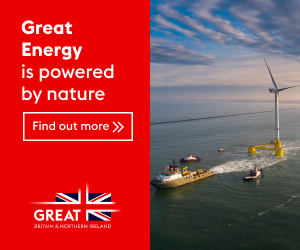 "The spending amount being asked by the Palace is actually half-a-trillion pesos more," Recto pointed out. "It is more than double the current year's P251.7 billion unprogrammed fund," he added.
Topping the list of "unclear and undefined" purposes in the 2023 Unprogrammed Appropriations is the "Support to Foreign Assisted Projects" with a proposed P380.6 billion, he added.
"Equally nebulous" is the P149.7 billion for "Support for Infrastructure Projects and Social Programs," Recto said.
The Batangas congressman said the Unprogrammed Fund is one of the biggest "lump sums" in the National Expenditure Plan or NEP, the draft three-volume national budget Malacañang had sent to Congress.
"While it is part of the NEP, the unprogrammed fund is not included in the total amount. The result is every popular budget literature nowadays quotes a smaller budget level," Recto said.
He explained that while the Unprogrammed Appropriations can only be released if several "funding triggers" are met, the authority to spend it comes with the passage of the national budget.
"Thus P5.856 trillion is the ceiling of the proposed 2023 budget," said Recto, adding, "Once the latter becomes law, it confers standby authority to the Executive to spend it, provided conditions are met."
As in previous General Appropriations Acts, he said the proposed budget for 2023 states that the unprogrammed fund can only be spent if revenue targets are exceeded or once loans have been perfected.
"But the problem is, there seems to be lax compliance on this. In 2020, for example, when revenue collections were down because of the pandemic, every centavo of the P122 billion in unprogrammed appropriations was released," Recto said.
Recto said there are, however, a few "good and beneficial" recipients in the 10-item Unprogrammed Appropriations, which he supports.
"The P18.9 billion in public health emergency benefits for frontliners. 'Yung katiting na P14.6 million in LGU [local government unit] arrears, OK rin," Recto said.
"'Yung P5 billion in AFP [Armed Forces of the Philippines] modernization, in principle is good, but in the interest of transparency, must be itemized. The P2 billion in arrears to the IT provider of the Land Transportation Office must also be scrutinized," Recto said.