THE nation celebrates National Heroes Day on Monday and by tradition, it's as fitting to commemorate the heroic athletes put up to defend the nation against foreign invaders and eventually help in achieving freedom.
Unknown to many, even to the country's top sports officials, there are 52 Filipino athletes, including nine Olympians, who distinguished themselves not only in the sporting arena but sacrificed their lives as soldiers.
Of the 52, 19 carried the country's colors in many international competitions in athletics, 10 in swimming, nine in baseball, five in basketball, three in boxing, two in football, two in tennis and one each in wrestling and shooting.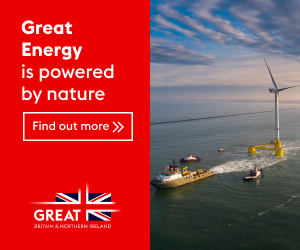 A commemorative plaque, measuring 33 x 24 inches and cast in bronze and bearing the athlete heroes' names was unveiled on July 17, 1951, on a wall at the Rizal Memorial Coliseum facade inside the Rizal Memorial Sports Complex, by the now-defunct Philippine Amateur Athletic Federation president Jorge Vargas.
On hand during the ceremony honoring those athletes were officials and representatives from more than 50 sports associations who attended the annual general assembly of the PAAF. Joining them were relatives of the honored athletes. Letran athletic moderator, Rev. Fr. Martin Diez, assisted Vargas in the ceremony.
Sixty-one years since then, however, succeeding sports leaders have yet to at least recognize those athletes who rendered services to the country in defending the nation's freedom against the foreign aggressors.
Hundreds of thousands, or even millions perhaps, have gone to the coliseum watching basketball and volleyball games, international tennis matches and even entertainment shows since that memorable day. But no one even noticed that plaque, which, at first glance, looks like an ordinary marker identifying the architect and other individuals responsible for the construction of the building.
A closer look though would reveal that the names of the Filipino Olympic medalists Teofilo Yldefonso and Miguel White, seven other Olympians and 43 more internationalists perished during World War II.
Majority of the honorees were either members of Philippine Scouts, the United States Army Forces in the Far East or guerilla units. Three had just been honored as "Most Outstanding Filipino Athletes of Half-A-Century"—Yldefonso, Jacinto "Jumping Jack" Ciria Cruz in basketball and Virgilio Lobregat in football.
Yldefonso, a member of the Philippine Scouts from Piddig, Ilocos Norte, who is to be remembered as the first Filipino to bring home a pair of Olympic bronze medals in the 200-meter breaststroke in the 1928 Amsterdam and 1932 Los Angeles Games, died in the infamous "Death March" from Mariveles, Bataan, to the Capas Concentration Camp in Tarlac.
White, from Legaspi City, was also a bronze medalist in the 400-meter hurdles in the 1936 Berlin Olympics, the same Games Ciria Cruz, along with another basketball Olympian that year, Amador Obordo, helped the Philippine team to a fifth-place finish, which up to now stands as the highest by any Asian nation in the quadrennial conclave also known as "The Greatest Sports Show on Earth."
Ciria Cruz was executed by the Japanese forces while performing guerilla operations in Bayombong, Nueva Vizcaya. Besides Yldefonso, White, Ciria Cruz and Obordo, the other Filipino Olympian victims of war were Lt. Nemesio de Guzman in track and field, Lt. Otoniel Gonzaga in shooting, Lt. Simplicio de Castro in boxing and Lt. Enrique Jurado and Abdurahman Ali both in swimming.
De Guzman of the Philippine Army was a member of the national delegation to the IXth Olympiad in Amsterdam in 1928, while Gonzaga and De Castro saw action in the XIth Games. Ali swam in the XIth Olympiad in Los Angeles.
Yldefonso and White were two of the 11 Olympic medalists who were recipients of the "Lifetime Achievement Award" from the Sports Communicators Organization of the Philippines during the 80th Anniversary of the Philippine participation in the Olympic Games.
Besides White and De Guzman, other Filipino athletes in track and field who were casualties in the war were Miguel Sugeco, Sgt. Domingo Espanol, Lt. Jose Antonio, Mayor Emilio Bucoy, Wenceslao Bansale, Eliseo Razo, Civico Granado, Maximino Pasaporte, Albino Bangayan, Delfin Danguilan, Lt. Constantino Alambra, Moises Lucas, Felizardo Casia, Francisco Danao, Bartolome Barabad, Alejo Alvarez and Simon Santos.
Swimmers Rosendo Aguinaldo, Policarpio Tolentino, Donato Cabading, Miguel Bartolaso, Ulka Mangona, Jakara Angkang, Bernardino Tugbo and Mauricio Guidote, perished too, as soldier athletes.
Baseball players who represented the country in many international meets, including the Far Eastern Olympic Games, were Sgt. Aquilino Jacob, Cpl. Pabalo Chu, Sgt. Gervacio Estorba, Atilano Rivera, Cacimiro Francisco, Ramon Oncinian, Toribio Oncinian, Regino Bertulfo and Cipriano Platon.
Other non-Olympic athletes who died wearing Armed Forces of the Philippines uniforms were Carlos Canillas, Albert Murrow and Robert Keesy in basketball, Francisco Zarcal and Martin Roxas in boxing, Jose Miranda in football and Juan Ladaw Jr. and Concepcion Santos-Cepeda—sister Simon Santos in athletics—of tennis.