MAGNOLIA and Meralco go for the kill in their respective quarterfinal-round duels on Friday in the Philippine Basketball Association Philippine Cup at the Filoil EcoOil Centre in San Juan City.
The Hotshots try to close out their race-to-two series with the NLEX Road Warriors at 6 p.m. with the Bolts aim for the same goal against the Barangay Ginebra San Miguel Gin Kings earlier in the day at 3 p.m.
Magnolia's all-around playmaker Jio Jalalon expects the Road Warriors to unleash their best in Game 2 to force sudden-death game, but stressed they are ready to get the job done to advance to the semifinalist against opponent-in-waiting and defending champion TNT Tropang Giga.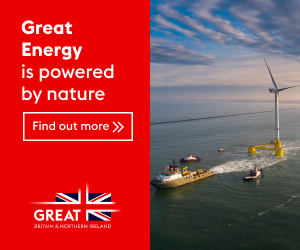 "We just have to respect the game and our opponent," the former Arellano University standout from Cagayan de Oro told BusinessMirror on Thursday.
"NLEX has a strong chance of getting back at us, but we will be ready," said Jalalon, who averaged 13.1 points, 6.4 rebounds and a league-leading 6.9 assists in the elimination round. "I don't want to disappoint the team."
Magnolia beat NLEX, 98-89, behind its solid quick transition game in Game 1 last Sunday.
NLEX forward Don Trollano, on the other hand, said they needed to put extra effort and control their foes' transition game.
"We have to put a lot of extra effort on our defense, especially on our transition defense to prevent their fastbreaks," Trollano said. "We cannot allow them to do what they did to us in Game 1."
Magnolia scored 17 points on fastbreaks while NLEX only made seven points in transition last Sunday.
Meralco, also a game away from advancing to the best-of-seven semifinals, wants a repeat of its 93-82 Game 1 win over the Gin Kings last Sunday.
"It's definitely a tough one if I don't get the job done on Friday," said Aaron Black, who made 25 points for the Bolts on Sunday. "We'll be putting ourselves in a difficult situation if Ginebra ties the series."
Meralco continues to miss Head Coach Norman Black who's still in the US because his mother Bessie passed away recently in Maryland.
For Ginebra, the series is far from over.
"The best way for us is to learn and adjust in Game 2. This is still far from over," said do-it-all Gin King Scottie Thompson, who made a career-high 29 points with 10 rebounds in Game 1.