FAR second choice Radio Bell stole the spotlight from Triple Crown sweep contender Basheirrou by ruling the third leg of the Philippine Racing Commission (Philracom) Triple Crown last Sunday at the Santa Ana Park in Naic, Cavite.
Ridden by "Mr. Aerocool" Jonathan Hernandez, Radio Bell clocked an impressive two minures and 7.60 seconds (24-23′-25-26′-28′) in ruling the 2,000-meter race.
The win was worth a cool P2.1 million for owner, businessman/sportsman Elmer de Leon of the Bell Racing Stable. He also took home an elegant Ramon Orlina trophy.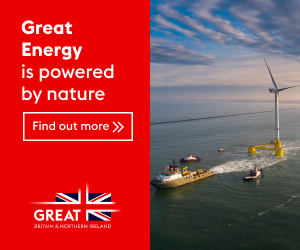 Jungkook wound up second for P787,500 while Enigma Uno was third and Gomezian fourth and brought home P437,500 and P175,000, respectively.
Hernandez waited for the opportune moment to make their move.
At the start, it was Gomezian and history-seeking Basheirrou engaging in a one-on-one battle to dictate the pace with coupled runners Brother Son and Charm Campaign neatly placed in third and fourth, respectively.
Radio Bell was tucked within striking distance in fifth.
It was at the half-mile pole that Hernandez made a charge and took the third spot as the two front-runners never let up on each other.
With 400 meters left, the chestnut filly grabbed the lead and blew the competition away by an imposing five length victory over Jungkook, Enigma Uno and Gomezian.
"After our impressive showing in the second leg, my team and I were confident that Radio Bell would have a better performance in the third leg," de Leon said. "And true enough, at the half-mile point, it was quite clear the win was ours."
De Leon thanked the Bell Racing Stable team for the win—trainer Donnie Sordan, jockeys, grooms and exercise riders."
Rancho Santa Rosa did not leave the day empty-handed as their grey colt Cupid Song (Cupid-Beautiful Song) ridden by Kelvin Abobo grabbed the spotlight in the Hopeful Stakes with a time of 2:13.2. The win in the 2,000-meter race was worth P900,000.
Pharaoh's Fairy, Eazacky and Bocaue Rivertown finished 2-3-4 and banked P337,500, P187,500 and P75,000, respectively.
Bell Racing Stable emerged as the day's big winner when Sakima out of Colony Crossing progeny, Colony Bell, snatched the 3YO Locally Bred Stakes for another P600,000.