Life expectancies in developed and developing countries are increasing, with the United Nations predicting the number of centenarians worldwide will rise to 573,000 this year. In the Philippines, two in every 100,000 Filipinos are centenarians as of 2020, and majority of them are women, according to data released by UK-based care home marketplace Lottie.
This means there were a total of 1,797 centenarians who were born a few years before or during the Roaring 1920s, the age of jazz bands, speakeasies and, at least in the United States, the Prohibition Era.
This data was based on Population Dynamics information collated by the United Nations Department of Economic and Social Affairs (UNDESA).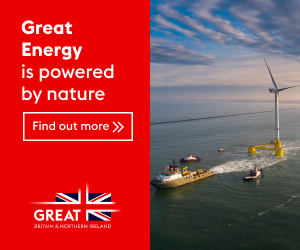 "The worldwide average life expectancy is 73.4 years old, however some people have the longevity to last well beyond the 'norm' and into centenarian [age 100] status," Lottie said in a statement.
Of the total 1,797 centenarians, the data showed that 87.81 percent or 1,578 were women and only 12.19 percent or 219 were men.
The number of the country's centenarians has increased by 89.43 percent between 2000 and 2020. In 2000, there were only 190 100-year olds or over in the Philippines and the number breached the 1,000-mark in 2015 when there were a total of 1,037 of these seniors.
In terms of population and compared to countries in Asean, the Philippines has the third highest number of centenarians in the region.
The leader in the region with the most number of 100-year-olds is Vietnam with 23,850 centenarians, followed by Thailand with 8,766 centenarians.
However, in terms of centenarians as percentage of population, the Philippines ranks fifth in the region with only two out of 100,000 Filipinos.
Vietnam again topped the region with 25 centenarians per 100,000 population, followed by Singapore and Thailand with 13 out of 100,000 population, respectively.
Meanwhile, globally, Guadeloupe leads the way with 75 centenarians per 100,000 people. This island boasts almost 80 percent more centenarians now than it did in 2000, meaning the Caribbean lifestyle of this French overseas territory appears to promote longevity like no other on the planet.
In second place is Barbados. This independent British Commonwealth nation has 71 centenarians per 100,000 of its population, or more than a 78-percent increase since 2000.
Coming in third is a Caribbean neighbor of the top 2, Martinique. The state whose culture is a fascinating blend of French and West Indian influences, has 63 centenarians for every 100,000 residents, an 83-percent rise in a 20-year period.
In joint fourth are Uruguay and Japan. Both of these countries boast 62 centenarians per 100,000 people. However, Japan has experienced a larger increase in centenarian density since 2000 (+88 percent), compared to Uruguay (+75 percent).
Lottie also measured the number of centenarians in each region between 2000 and 2020, to determine whether the percentage of them is rising or declining over this time period. Here's the link to the full data: https://lottie.org/data-insight/where-most-UK-centenarians-live/
The figures for male vs. female centenarians were also analyzed to identify any changes over time. These nations were then ranked in order from the highest percentage of centenarians per 100,000 people to the lowest.
In a study conducted under the Philippine APEC Study Center Network of the Philippine Institute for Development Studies (PIDS), University of the Philippines-Cebu College of Social Sciences Associate Professor Ma. Rowena V. Mende said allowing Filipinos to flourish later in life could reduce health expenses of the government and increase productivity.
Mende said senior citizens aged between 60 and 75 who are still able and willing to work "remain a valuable human resource." This improves their individual agency making them flourish even in their twilight years. (Full story here: https://businessmirror.com.ph/2022/07/02/sunrise-in-the-sunset-years/)