PHILIPPINE gaming and eSports powerhouses TNC Pro ML and PinoyGamer made their pop culture and lifestyle crossover with Kroma Pub Co.—the publishing arm of tradigital company Kroma Entertainment.
The partnership opens up exciting new possibilities in pursuit of one of the biggest passion points of the Filipino youth market—gaming and eSports.
A celebrated local league, TNC Pro ML is a leading Filipino Mobile Legends team in Southeast Asia. It recently finished in the top three of the Mobile Legends Professional League's ninth season, beating world champions Bren eSports and Blacklist International.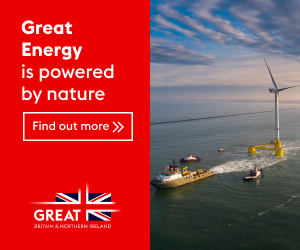 The group aims to cement its place in the Mobile Legends Pro Team Hall of Fame in season 10 and participating in this year's Mobile Legends World Championships.
"TNC believes that gaming is a lifestyle. We want to provide more opportunities to aspiring young talents and create quality content that will showcase the fun, reality, and depth of gaming and eSports," said Jim Paulo Sy, TNC Group Vice President of Operations.
"On top of making gaming and TNC more relevant in the non-gaming market, Kroma Pub Co. will help us find the right partners so we can keep doing what we love and share the positive impact of gaming," Sy added.
PinoyGamer, on the other hand, prides itself as the official gaming news platform and community of the Philippines. It is home to Filipino gamer interviews, video game gameplay and livestreams, where fans of Mobile Legends, Dota 2 and League of Legends can convene.
"This collaboration with TNC Pro ML and PinoyGamer opens up new possibilities and forms of content expansion for Kroma Pub Co. As gaming and eSports become part of the Filipino youth's lifestyle, we are now set to combine their different passion points into one powerhouse segment: gaming and eSports," said Sarah Santiago, Head of Kroma Pub Co. "We're excited to see how we can bring tribes of fans, hobbyists, and gamers—along with their passions—together."
Kroma Pub Co. was created to enable cultures, create content, spark conversations and build communities for the youth market via digital channels Wonder.ph and FreebieMNL.
It produces articles, videos, social media content, monthly covers, editorials, and intimate events for sponsored content and also caters to brand campaign requirements.