A COACHING career beckons Josie Anape Gabuco—a national boxer for 18 years and owner of all types of international boxing medals, from gold to silver to bronze.
But the pride of Puerto Princesa City still feels the competitive instinct in her 35-year-old body.
"I still can fight, I'm satisfied with my performance, especially during the last SEA [Southeast Asian] Games," Gabuco told BusinessMirror on Sunday. "And my coaches know I still can fight."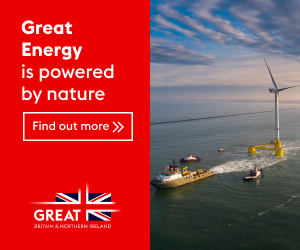 Gabuco owns gold medals on the world, Asian and SEA Games stage, but never an Olympic mint. Her weight class, women's light flyweight or -48 kgs, is not on the Olympic program.
But she's never regretted that, what with her collection of a gold medal from the 2012 World Championships in Qinhuangdao, China, 2019 Asian Championships in Bangkok and five consecutive titles in the SEA Games from Laos in 2009 to Philippines in 2019.
Her SEA Games reign, though, was snapped at the recent Vietnam SEA Games where she lost to an opponent from Thailand via majority decision.
But she took the loss in stride.
"That's life, there are things that are not meant to be or there are things that are not for you," she said, adding that even the Paris 2024 Olympics is not in her radar. "I'm not thinking of Paris."
Gabuco could actually get a shot at the Olympics if she either moves up or down in weight. But she and her coaches don't see her in tough form at 51 kgs.
Through her boxing career, Gabuco also serves the Philippine Navy with a rank of Seaman Second Class. She said the Navy's been an enjoyable career but transforming into a coach is an option that could look inevitable.
"I'm not yet sure if I will pursue a coaching career or continue the fight this year," Gabuco said, adding that the Asian Boxing Confederation tournament is lined up for her later in the year. "I can't confirm it yet. I haven't made a decision yet."
A coaching career, she said, would give her the opportunity to pass on what she knows in her sport.
"It's not a matter of teaching fellow women with self defense but for boxing as a competitive sport, that's the reason why I like to coach," she said. "I want to be part of the coaching staff to help develop our women's boxers for any competitions like the Olympics and world championships."
"I want to share what I learned and help inspire women on what boxing has done in my life," she added.
"But if you ask about my health, I am still okay, I can still fight. I am satisfied with my performance during the SEA Games, and my coaches too, even though we didn't get the decision."
Pat Gaspi, one of the coaches of the Association of Boxing Alliances in the Philippines (ABAP), said they would respect Gabuco's decision, although he stressed she's still competitive.
"She's welcome to the coaching staff, but she can still fight competitively especially if she's in good condition," Gaspi said of Gabuco, who clinched a bronze medal at the Dubai Asian Boxing Confederation Championships in May 2021.
Gabuco doesn't look in a hurry toward a coaching career, although she's now embedded into helping manage as one of the directors of the association after its former president now chairman Ricky Vargas sought for the inclusion of athletes—former and current—on the ABAP board.
In the meantime, Gabuco said she plans to go on vacation with 15-year-old son Mack Joseph in Palawan.