HANOI—Eumir Felix Marcial and two other boxers won their final bouts on Sunday but the biggest news—or more appropriately the saddest—came from the men's basketball final where Indonesia scored a monumental upset and snatched what is considered as the most important gold medal for the Philippines.
Indonesia stunned a Gilas Pilipinas side that struggled to wrest the driver's seat all game long, scoring an 85-81 victory that reverberated from the Thanh Tri Gymnasium here and into every living room, office, nook and cranny in the Philippine archipelago where basketball is a passion, if not close to being a religion.
Indonesia came prepared and with naturalized player Marques Bolden, Derrick Michael Xzavierro and Damar Abraham Gratiwa doing the damage on both ends, ended the Philippines' 33-year reign as king of SEA Games basketball.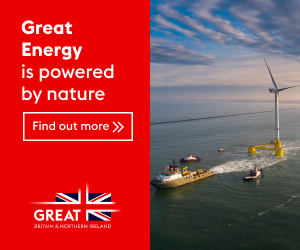 The Philippines also lost the gold medal first in 1970 and in 1989 when it settled for the silver medals against host Malaysia.
"Our players played their best," Philippine head coach Chot Reyes said after he emerged from the dugout. "Indonesia came with a very good game plan. They shot well from the three-point line. In the end, we just couldn't match it."
National Basketball Association veteran Bolden, who played only his second game in these games, scored on a followup to give Indonesia an 81-76 lead with 40.8 seconds left.
Matthew Wright buried a triple to cut the deficit to three, but after Gilas forced a turnover, Wright missed a contested shot allowing Grahita to complete the victory by sinking two free throws with 6.1 seconds remaining.
Reyes took responsibility for the embarrassing loss as calls for his resignation from the national basketball team program filled the social media.
"Obviously that's on me. I take full accountability and responsibility for the result," said Reyes who was outwitted by his predecessor at Gilas, Serbian Raiko Toroman, who's been handling the Indonesian team for years now.
"Like I said, they tried their best and that's sports. That's life. Sometimes, things don't work out the way we played."
The Gilas Pilipinas women also absorbed a surprising 93-96 setback to Malaysia but still won the gold medal via the winner-over-the-other rule.
With a 4-1 card, the Gilas women bagged the gold. Indonesia can match that record with a win over the Singapore later Sunday but Gilas will still prevail, having beaten the Indonesians, 93-77, Monday last week.
Tokyo Olympics bronze medalist Eumir Marcial, meanwhile, manhandled unheralded Delio Anzaqeci Mouzinho of Timor Leste via referee stopped contest in the second round.
Ladon edged Thao Tran Van of Vietnam, 3-2, in men's 52 kgs and Bautista humbled Naing Latt of Myanmar, 5-0, in men's 57 kgs.
Tokyo Olympian Irish Magno lost to Vietnamese Nguyen Thi Tam in the women's flyweight final and bagged the silver medal, the same fate suffered by the esports team in the League of Legends showdown of esports against Vietnam 0-3.
The Philippines, backed by the Philippine Sports Commission and the Philippine Olympic Committee, finished the 12-day biennial games with 51 gold medals on top of 67 silver and 92 bronze medals, a big reduction from the 149-117-121 gold-silver-bronze harvest 2019 when the country emerged as overall champion as host.
Host Vietnam iced its dominant run to the overall crown with a 193-115-109 haul, followed by Thailand (84-96-126) and Indonesia (63-83-74). Singapore, which seized fourth overall from the Philippines last Friday, remained stuck at 47 golds with 45 silver and 67 bronze medals for fifth.
Image credits: Nonie Reyes